Furnished flatshare: how to find one?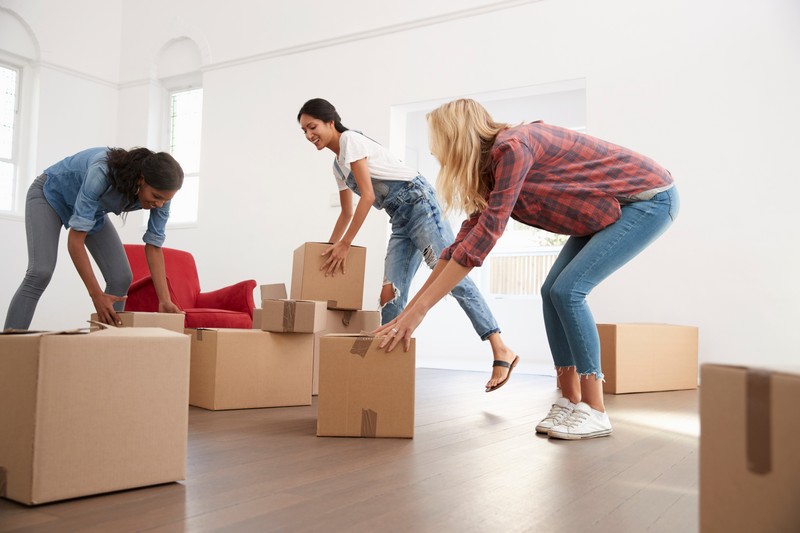 You are young, you have to move but you don't want to get in the head with furniture transport?It's completely understandable and it's a good thing that Chez Nestor offers you ready-to-living furnished flatshares.
Moving is rarely a pleasure, is it? It is a relatively long process and requires some organization. A certain number of steps must first be taken before leaving your old home (inventory, handing over of keys, termination of contracts, etc.). Then comes the search for a new home with intermediate steps (prepare a file, browse the classified ads, make visits, wait for the response of the owners…). And even if you find accommodation, you still have to open all the contracts (electricity, internet, home insurance…) and move all your furniture. Not to mention the back pain that comes with moving heavyweights like the washing machine, bed, sofa! In other words, all this is time-consuming and exhausting.
---
The Simplest and most efficient way to find accommodation
---
Fortunately, there is a solution to make it simpler and more enjoyable: colocation! But not just any…
Chez Nestor offers shared accommodation that is ready-to-live-in, which means that the only thing you will have to do when you move in is to put your suitcase in the room of your choice. Want to know more? Follow the guide!
Chez Nestor reinvents furnished shared accommodation by offering an exceptional service: ready-to-live-in housing right in the city centre. A service that will allow you to burn steps and move in in the blink of an eye!
---
#1 Equipped and furnished flatshares
---
We seek the perfect compromise between design and comfort, for the pleasure of your eyes but not only! In your future room we have thought of everything for you: a double bed, a duvet, pillows, a large desk, blackout curtains, smart storage for all your belongings, and even a mirror. Everything with a very colourful and modern design touch. Find the detailed list of all the equipment provided in the accommodation on our website.
---
#2 All bills included
---
Opening the contracts you need in your new apartment is often a thankless task. You already imagine yourself making countless phone calls to reach each department? No! With Chez Nestor you will no longer need to worry about that, we take care of everything: water, electricity, internet, even your home insurance!
---
#3 An individual lease
---
The individual lease is a great benefit for you. Thanks to this contract, specific to each roommate, you will have all the freedom to integrate and leave the flatshare of your choice without consequences on the contracts of the others. We just need a month's notice before you leave.
---
#4 Free technical support
---
Something wrong with the apartment? Our team is here to help you. Chez Nestor offers free technical support to all apartment tenants. If you notice a problem in your room or in a common area, do not hesitate to contact our support team. They will be happy to listen to you and do their best to find a quick solution to your problems.
Find all the information on our website, and view our all-inclusive accommodation catalogue. Your ideal furnished flat is just a few clicks away! All Chez Nestor rooms can be booked in less than 10 minutes directly on our website.