5 amazing night bars in Lyon!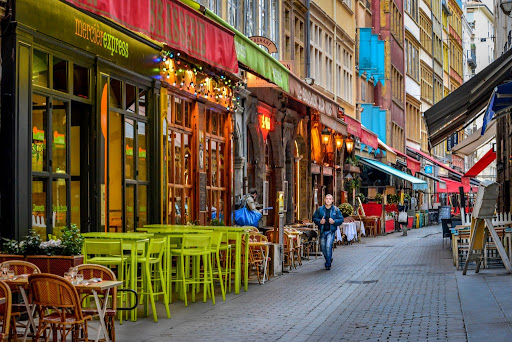 If you want to go for a drink in Lyon, you are in the right place as the city offers many original and interesting venues to have a good time with friends or roommates! Here is a subjective list of Chez Nestor's team's favorite night bars in Lyon !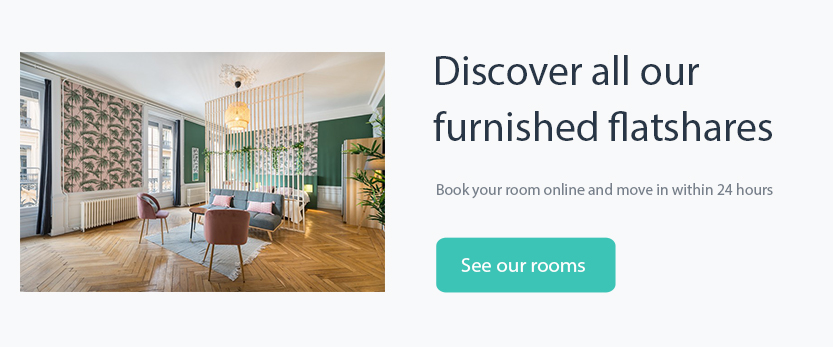 ---
#1 L'Adresse
---
"L'Adresse" is at the same time a restaurant (renowned for its "foie gras" burger) and a bar situated in the 5th district of Lyon. It is mostly known for its original concept. Indeed, the bar functions just like the Stock exchange that is to say the prices of beverages are always varying: in 90 seconds, your drink can go from €3 to €12! The other advantage of L'Adresse is that it closes quite late (4 a.m.) so if you want to dance all night while enjoying cheap drinks, this is the perfect place for you!
Address : 41 Quai de Pierre-Scize, 69009 Lyon / Subway station : Vieux Lyon
---
#2 Moi j'm'en fous, je triche
---
"Moi j'm'en fous, je triche" is actually a non-profit organization that provides board games for its members. You have to join the organization to be able to use the games, but it is only €6 per year! Once you pay this sum of money, you can go there to play and have a drink with your friends. You will have the choice between more than 1000 games and if you're hungry (and you probably will be after walking up the slopes of Croix Rousse), you can bring some food with you. The place opens usually from 7 p.m. to 1 a.m and from 3 p.m. on week-ends.
Address : 8 Rue René Leynaud, 69001 Lyon / Subway : Hôtel de Ville ou Croix Paquet
---
#3 Black Forest Society
---
Black Forest Society a bar situated in the 1st district with a German concept developed by the owners of another famous bar in Lyon, le Kaffee Berlin. Once you're in the bar, you will discover a unique atmosphere, a kitsch decoration, and above all, the incredibly original recipes of their cocktails, all made with German alcohol. You will also be able to eat German specialties, such as the famous Currywurst as well as assortments of cheese. The bar is open until 1 a.m. except on week-ends where it opens until 3 a.m.
Address : 29 Rue de l'Arbre Sec, 69001 Lyon / Subway station : Hôtel de Ville
---
#4 La Faute aux Ours
---
La Faute aux Ours is a bar situated in the lively district of Guillotière. Its owner, nicknamed "Maman Ourse", welcomes you from 6 p.m. to 2 a.m. in a unique atmosphere. Indeed, the bar is on 3 floors: the room upstairs is cozier with its sofas, and the two other rooms are rather made for dancing and listening to the great musical tastes of the owner. You will be able to try several homemade cocktails and shooters, as well as pizzas and assortments of charcuterie and cheese.
Address : 4 grande rue de la Guillotière, 69007 Lyon / Subway station : Guillotière
---
#5 Le Look Bar
---
If you really want to go in an original place and discover a very French atmosphere, go to the Look bar. Situated in the famous district of Vieux-Lyon, in an old theatre, the bar seems to be out of time: the decoration is outdated and you can enjoy your cocktails (the most famous are the "Nuage Noir" and its secret recipe, and the "Singapour") while listening to famous French singers like Serge Gainsbourg, Joe Dassin, or Edith Piaf. The bar is open from 10 p.m. to 6 a.m so be prepared to mostly meet night owls.
Address : 2 Rue du Palais de Justice, 69005 Lyon / Subway station : Vieux Lyon
There are, of course, many other bars and nice places in Lyon, but we will let you discover them on your own during your stay!
With Chez Nestor, compare hundreds of flatshares offers in the heart of Lyon's city centre! All our apartments are completely renovated, furnished and equipped to offer a unique experience and comfort to our tenants. Visit our website to discover our services and book the room of your dreams in less than 10 minutes!
It's not always that easy to find a flat. You'll find here advices and tips from Chez Nestor, to help you find the apartment of your dreams.
Don't miss your room! In just a few clicks, create a customized reminderto be alerted when the room of your dreams will be available.