Top 7 foreign restaurants to go in Lyon with your roommates !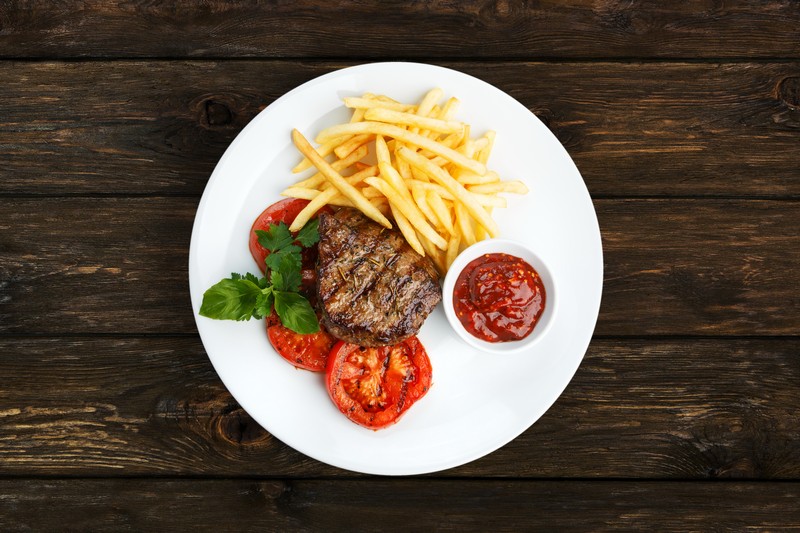 If for some you feel homesick or for others you want exoticism on your plates, you may find it comforting to eat dishes that are familiar and that you like. Why not, with your roommates! Lyon is a city with a thousand facets, cosmopolitan and increasingly international. Alone or even better with your roommates, discover the best foreign restaurants in Lyon! Italian, Japanese, Lebanese, Mexican restaurants… make your choice!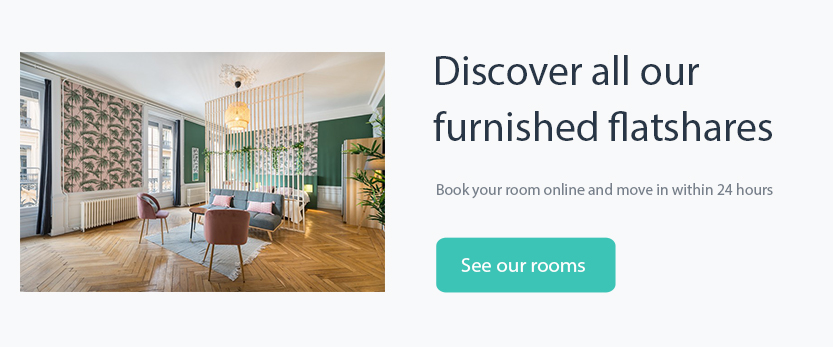 ---
#1 Mozzato – Italian Restaurant
---
Located in the 2nd district of Lyon, in the very famous Rue Mercière, Mozzato is an Italian restaurant very appreciated by Lyonnais. He also does groceries and customers can buy fresh products from Italy. As its name suggests, the restaurant makes mostly mozzarella dishes, and desserts are known to be delicious and gourmet. Try to book in advance as the establishment is very popular and it is sometimes difficult to find a table if you drop by unexpectedly.
The only drawback: be careful, the restaurant does not have toilets – and it is surely the only one in Lyon -!
Address: 63 Rue Mercière, 69002 Lyon / Métro : Bellecour or Cordeliers Bourse
---
#2 Wasabi – Japanese Restaurant
---
Not far from the University Lumière Lyon 2 in the 7th district, this Japanese restaurant is open from Tuesday to Saturday evenings, and only on Wednesdays, Thursdays and Fridays for lunch. The decoration with light garlands only makes the place even more fun. Wasabi offers what might be called "gourmet sushi", the high-end version of Japanese food. However, this can be a bit expensive for small budgets as the cheapest menu is 18€ and is only served for lunch.
Address: 76 Rue d'Anvers, 69007 Lyon / Métro : Guillotière or Jean Macé
---
#3 Elephant & Castle – British Restaurant
---
Elephant & Castle, located in the famous Old Lyon district, is more a pub than a restaurant, which does not prevent it from serving excellent food, especially fish & chips. Everything in the establishment, like the decoration, the food or the drinks are British inspired and even the waiters are English speaking! The pub imports its beers directly from England and also offers many activities, such as quizzes, darts, TV games, student parties and much more!
Address: 16 Quai de Bondy, 69005 Lyon / Métro : Vieux Lyon
Address: 76 Rue d'Anvers, 69007 Lyon / Métro : Guillotière or Jean Macé
---
#4 Bollywood Tandoor – Indian Restaurant
---
This Indian restaurant is also located in the 7th arrondissement, near Guillotière, and offers an unlimited buffet. For only 11,95€, you can serve yourself at will in the buffet, desserts included (just for lunch, it's a little more expensive in the evening)! The owner is very nice and explains with a lot of details the specificities of his kitchen. The Bollywood Tandoor is the ideal place for vegetarians because it offers a wide choice of vegetables. You will also be happy to know that the restaurant offers yoga classes on Wednesday evenings.
Address: 32 Rue de Marseille, 69007 Lyon / Métro : Guillotière
---
#5 Aklé – Lebanese Restaurant
---
Aklé has two different establishments: a food truck open on Saturday mornings Quai Saint-Antoine and Sunday mornings Quai Augagneur and a Comptoir à Mezzés in the 3rd arrondissement. This last does not propose menus, but mezzés that you compose yourself by choosing among about twenty dishes (hot or cold) for only 18€. The portions are light but very generous, and the staff is helpful and smiling.
Address: 108 Rue Chaponnay, 69003 Lyon / Métro : Place Guichard
---
#6 El sombrero – Mexican restaurant
---
El Sombrero has a unique charm. This small Mexican restaurant in the heart of Lyon is absolutely worth a visit. Here you will find fresh produce and a sparkling festive atmosphere. The servers will do their best to make you feel like you're in Mexico! Don't be afraid to ask for sombreros for you and your friends. Thanks to the tasting menu (21 €) you can taste everything in small portions, very recommended during your first visit. And at the end of the meal, taste the tequila of course! An unforgettable show awaits you here!
Address: 9 Rue Pizay, 69001 Lyon
---
#7 L'Etoile d'Orient – Oriental Restaurant
---
This restaurant in the 2nd arrondissement doesn't look good from the outside, but once inside, you will discover a delight of flavours! Couscous is the speciality of the Etoile d'Orient and it is excellent. The restaurant also offers a wide variety of desserts. For a starter, a main course (very consistent), pastries and tea, you will pay around 30€ only! In addition, the restaurant also makes home delivery, so you can enjoy the good oriental food on your sofa! It is one of the best oriental restaurants in Lyon, thanks to its traditional recipes and its more than pleasant staff.
Address: 31 Rue des Remparts d'Ainay, 69002 Lyon / Métro : Ampère Victor Hugo
There are of course other restaurants specializing in foreign cuisine very nice and we invite you to discover them throughout your stay in Lyon !
Credits photo : La Fourchette and Le Petit Paumé
Would you like to settle in Lyon for a mobility, an exchange or an Erasmus? Chez Nestor offers you completely renovated and equipped rooms in shared apartments in the heart of the city! Book the accommodation of your dreams in less than ten minutes on our secured website!