Plants suspension: the DIY trend of 2018!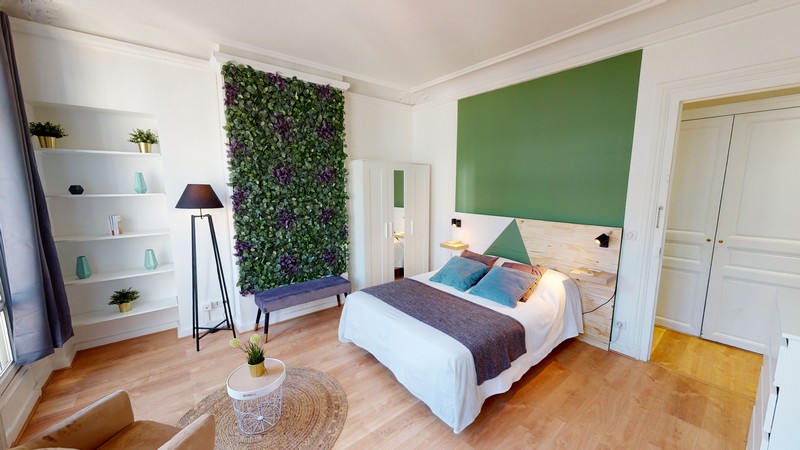 Trend for 2018 is green. In each room of our apartment, nature invites itself to bring freshness, luminosity and a little joy in our daily life. Plants never end to seduce us all. Chez Nestor, expert in furnished and decorated flatshares, gives you some nice ideas to stage them at home!
---
Benefits of plants in your flatshare
---
Plants do us a lot of good, whether inside or outside. They bring us freshness and calm, very necessary in a daily life too often disturbed by visual and sound pollution, waves emanated by the wifi and a lot more.
There is nothing better than a stroll in the nature to recharge your batteries and at the same time to solicit your creativity!
You love nature but you don't always have the possibility to take a walk in the forest? No problem! A few plants in your apartment can be enough to give you the impression of being surrounded by nature. They transmit to us a feeling of well-being and calm.
In addition, they purify the atmosphere, fight against air pollution and even absorb noise pollution and facilitate concentration!
So, no more excuses, even in your 10 m² room there's always space for plants!
---
Plant suspension: the new trend for your flatshare
---
Plant suspension is the perfect solution if you do not have a lot of space to dedicate to your plants. It's the right way to make a room green without cluttering up the space! To make their maintenance easier, the greasy plants are to privilege because they require a weak watering. So in 2018, dare the plant suspension without fear!
DIY gardening (Do It Yourself) even in apartments
We understand that plants do us good. Why not combine plant care with DIY? Gardening and DIY help us feel good about ourselves. So let's try DIY, recycle and reuse of most of the objects we have in our apartment !
Do you have jars, glass jars, any kind of containers? That's perfect! Before you go to the dump to free yourself from this weight, think about recuperating! There is often a hidden way to recycle these abandoned items.
If you've been seduced by the plant suspension, follow one of the many mini tutorials on how to create suspensions with strings. As you may have noticed, macrame suspensions are making their big comeback in decoration stores!
To make this type of suspension, you need a string or a rope, a vase and the plant of your choice… you'll see, it's easy and fun!
All the flatshares by Chez Nestor are completely renovated and furnished by our greatest care. We follow with attention the decoration trends to always stay up to date and offer you elegant flatshares which combine comfort and design. White remains our privileged color to guarantee you a maximum of personalization!
Discover our decoration on our website and book your future furnished flat in 10 minutes with Chez Nestor.