Some tastefully decorated flatshares !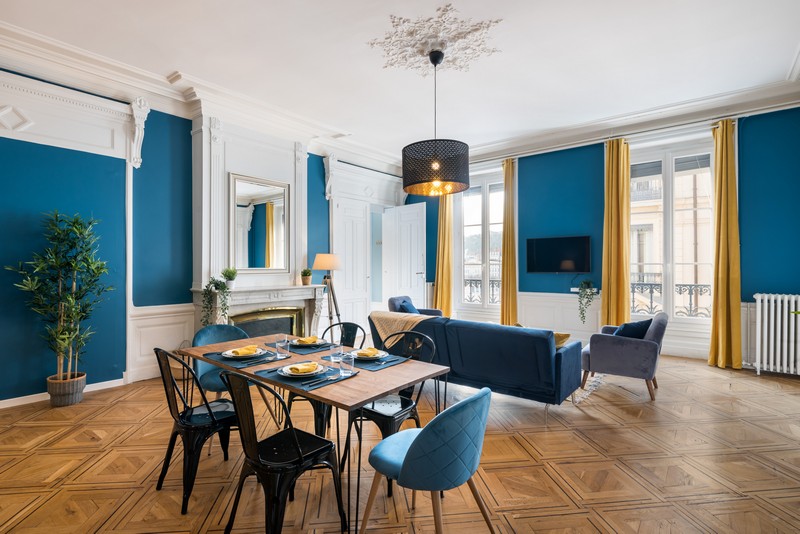 That's it, summer's here! Even if the year is over (at least for most of us), you can't neglect the following one either. That's why you start looking now for your future flatshare! Connaissez-vous Chez Nestor ?
---
You scroll through the ads to find your ideal room in a furnished flatshare… But not always obvious to have a real crush!
One criterion inevitably comes into account even if we make all the efforts in the world to try to override: decoration.
You can see what we mean? The apartment is furnished, spacious, ideally located, in your budget… but the decoration is so awful that you can not project yourself inside it only a second.
You know you have to override it, it's just a detail since all the other criteria are good… but it's beyond your strength! You can't do that.
Then, of course, when you move into a furnished and decorated flatshare, it is to avoid buying furniture or other superfluous decorative items… You will inevitably add a personal touch in your room or even in the apartment, but your objective is still to avoid investing miles and cents in it.
Stay with us, we have something for you: apartments furnished and decorated with taste, dedicated only to sharing! Keep reading!
---
Chez Nestor: tastefully decorated flatshares!
---
Chez Nestor is the specialist in furnished and decorated colocation in France. With more than 500 rooms among the largest French cities: Paris, Lyon, Lille, Montpellier and Toulouse, you will soon find them with its Spanish neighbours: in Madrid!
Its objective? Simplify access to housing for students and young worker as much as possible!
Chez Nestor furnishes and decorates all its apartments with great care and taste for an exceptional comfort of life!
Shared apartments decorated simply #1
All the apartments at Chez Nestor have been refurbished. The dominant color is white to please everyone, and to allow to add colors by other personal objects. Most of their furniture is also in this colour: wardrobe, table, lamp…
The floor is usually in the form of parquet or tiles, often accompanied by a pastel-coloured carpet.
This dominance of white and clear refers to cleanliness and tidiness which is a decisive criterion for choosing a shared apartment. No one wants to be part of a dirty flatshare…
Shared accomodation in a warm atmosphère #2
Chez Nestor flatshares are clean and simple "just what you need", but that's not all! Despite the dominance of white, some storage furniture, armchairs or sofas are brightly coloured to break the cooler side of white.
You will then find yellow and blue armchairs… Brightly coloured paintings… Coloured bedside lamps…
This contrast gives a warm and welcoming atmosphere to the rooms!
In short, Chez Nestor decorated flatshares are what you need! A simple, clean and warm decoration, where it is always possible to add your personal touch!
Don't ask yourself anymore question, find your ideal room on our website!