A flatshare in Montpellier? Chez Nestor has what you need!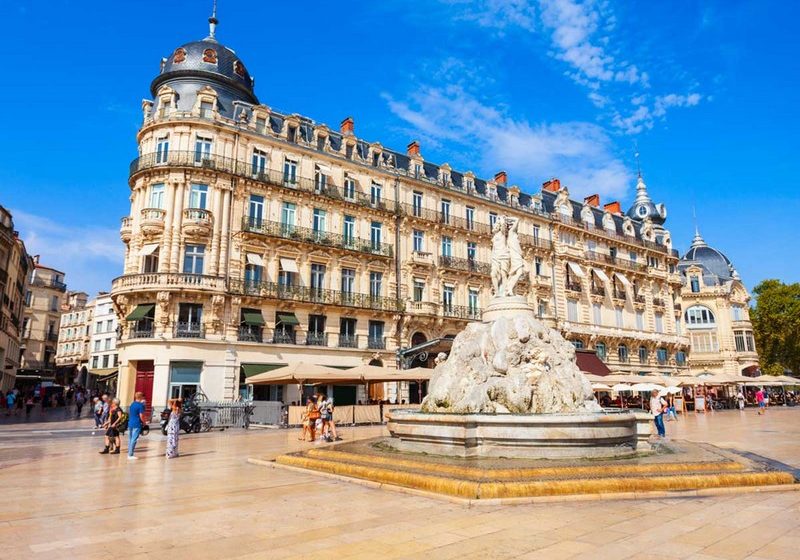 Are you planning to study or work in Montpellier? And you ask yourself a primordial, indispensable, imperative question… How do I find my next roof? Chez Nestor has the solution to all your accommodation issus. 
---
Living in a flatshare in Montpellier
---
This is certainly not a surprise but with the beach at 15km, a sun present a good part of the year, and fairly high temperatures, Montpellier is a city very targeted by students and young workers. Spending some time on the shores of the Mediterranean Sea generally attracts almost everyone…
Most of the population of this southern city of France is made up of young people. You want a number? 31.6% of the inhabitants, or more than 80,000 between the ages of 15 and 29, according to L'Internaute!
You know what to expect to find your accommodation: you will have to do it in advance, and be very reactive! Especially when you're looking for flatsharing…
Finding a studio or apartment for yourself is not a simple task, but flatsharing can sometimes be more complicated. Indeed, other criteria come, and in particular the one of the roommates! You need to find accommodation with people you like and who also like you. This is obviously not always reciprocal.
From there a frantic race follows: searches on platforms such as Roomlala, Appartager, Facebook groups… And you scroll through ads, messages, trips, visits and appointments with tenants already present.
Anyway, just reading this little paragraph, I guess you're already tired. Don't worry, even if finding a flat in Montpellier seems to be as hard as climbing Everest, we have a solution for you! Her name is Chez Nestor and you don't have to do anything (or almost)!
---
Chez Nestor: The perfect solution for a flatshare in Montpellier!
---
1# Chez Nestor offers downtown apartments
Of course, when you're young, being miles away from shops, boutiques, bars or nightclubs is never a priority! All the shared apartments at Chez Nestor are located in the downtown: St Roch station, Gambetta, Beaux-arts… and close to the universities: Faculty district, Antigone…
#2 Chez Nestor offers furnished and equipped apartments
What does it mean? Apartments where everything is present, you have nothing to buy: double bed, desk, wardrobe, sofa, chairs, tables, crockery, fridge, microwave, dishwasher, washing machine… and even sheets for your first night!
#3 Chez Nestor offers refurbished apartments
All Chez Nestor apartments are refurbished and decorated with care AND taste for maximum comfort!
#4 Chez Nestor offers an individual lease
This individual lease allows you to move in and out of the apartment freely, without any impact on your roommates!
#5 Chez Nestor offers apartments with all services included
Chez Nestor takes care of the opening of contracts for you (water, electricity, gas, wifi…), a free after-sales service, technical assistance available at all times, home insurance, and finally home ownership and household waste taxes! You have nothing to do, and if anything happens, someone from the team will be there for you!
#6 Chez Nestor offers rooms bookable in less than 10 minutes
Go to the site, select your city and your arrival date.
All you have to do is choose your ideal room. All photos, descriptions and plans of the apartment, public transports nearby, district, and roommates already present, are indicated. You don't have to move for a visit. However, if you want to do one, a member of our team will be happy to introduce you to our apartments!
Then choose your "Pack logement" from the three we have, each offering a different range of services! Go to the page to see the different services included according to the packs.
It's done, your room is reserved!
#7 Get your keys easlily
When you get to your new town, get your keys and get settled!
Now you know how to do it! So, if you are looking for a shared flat in Montpellier, come and choose your ideal room from over 100 available in the city!