Co-living: 3 advantages of this new practice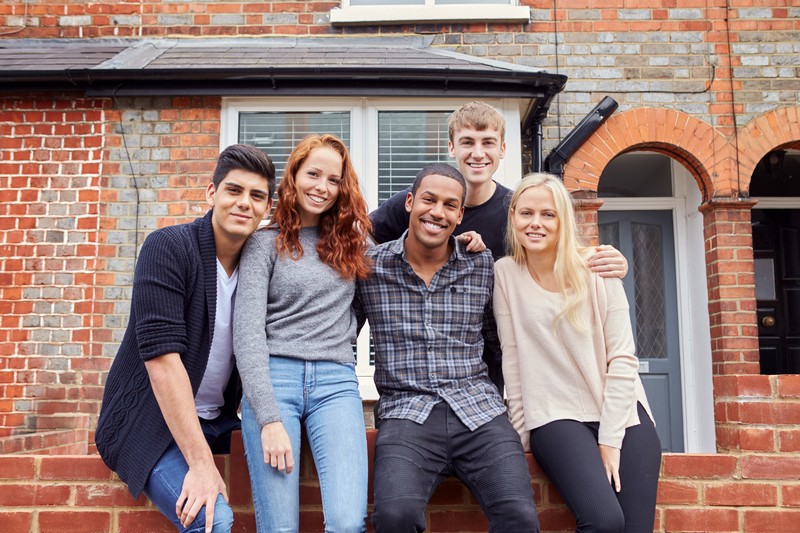 Co-living is a compromise between co-working and colocation. San Francisco, United States, is the home of this innovative way of sharing living spaces. London, Bali, Singapore among others were reactive enough to understand the potential of co-living and adapted it to their markets. Young workers gather nowadays in big residences where they can share their space with their peers. But what is co-living? Read this article to find out 3 advantages of this new practice with Chez Nestor!
Co-living is something somewhere in the middle between co-working and colocation. Just as a reminder, co-working practices arose to allow freelancers and young workers to share common areas and feel less lonely while working. At the same time, students and young workers often choose colocation to save money and gain new social experience. Co-living comes from the union of these two practices – and represents the new facet of the real estate business as well as the newest way of sharing our environment. Let's have a look at this practice together and point out how co-living may make your daily life way better!
---
Co-living : a social network IRL (In Real Life)
---
Imagine a colocation with more than 440 rooms occupied by young workers and freelancers. This place exists, and you will find it in London.  As you can understand, co-living is an interesting social experience. Young freelancers are invited to share their environment and socialise with the other residents. They still occupy a private room and thus maintain a certain privacy. By living in one of these new residences, you will easily get to know other freelancers just like you, with whom you can create long lasting professional and people-to-people bonds. You will do your networking live, without the need for any virtual social network!
---
A sense of community
---
Co-living is not as simple as cohabitating. You need to participate, cross-fertilise and share your knowledge! The sense of community is a primordial aspect of this new concept. To allow young workers and freelancers to communicate and exchange, loads of common areas are at their disposal: coworking areas, restaurants, cinemas and much more. Interactions are not only advised but also heavily encouraged! Nobody will eat their lunch alone anymore… Co-living offers a single solution to a twofold problem: the loneliness of the freelancers and their urge to create professional bonds.
---
All charges included
---
If you think you're going to save some money choosing the co-living lifestyle, we are sorry to disappoint you. Unfortunately, rents in this kind of new residences are rather high. However, high rents are justified by a unique and complete service. All charges will be included in your rent, i.e. water, electricity and gas bills as well as all the taxes for the common infrastructures are all included. Even household tasks are included so that you will 100% concentrate on your professional projects. Rooms may vary in size, yet they are all furnished and ready-to-live-in. Only food and drinks will be not provided.
So, now that you know what co-living is, what do you think about it? Your daily life will be easier with this new lifestyle! You will benefit from all the social and professional tools to create your networking easily and effectively. Freelancers are encouraged to exchange and share their knowledge in order to bond with the others. Are you convinced? The revolution in the real estate sector has a new name: co-living!
Chez Nestor, the French leader in providing ready-to-live-in flatshares in the city-centre, is here to inform you about all the new trends affecting the flat-sharing practices! Are you ready to quit your flatmates and join this new kind of experience? It will be soon arriving in France as well!
Chez Nestor, the French leader in furnished shared accommodation between students and young working people, is sensitive to the changes and developments in the shared accommodation sector and always keeps you informed of what's new!