Find a room to rent in a flatshare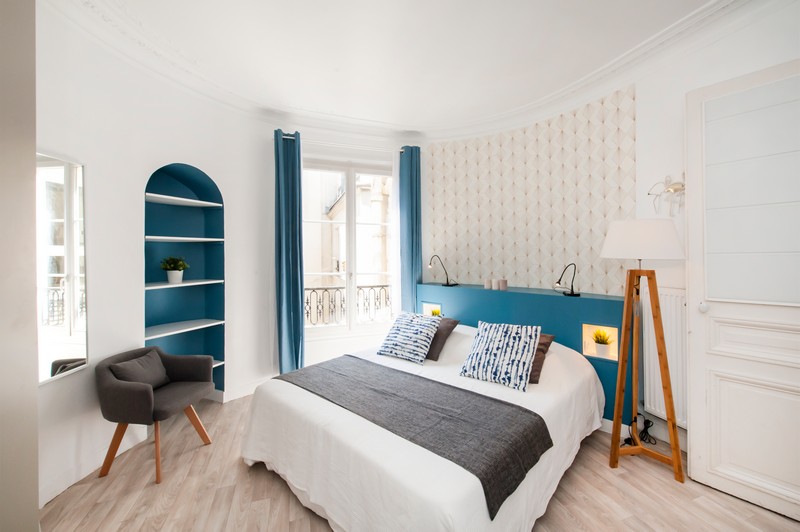 Finding a room in a shared flatshare is no easy task. First of all, you have to find an apartment who is available on the right dates, then meet the roommates who are already settled there, and finally hope that they like you enough to accept you in their apartment…
If you've been looking for a shared apartment for a while, now you know it's not an easy task. Roommates are often very demanding and your file must therefore be perfect.
But don't despair, we have the solution to integrate a shared apartment easily! With Chez Nestor you can find and book a room in a few clicks, follow our advice and become a roommate at Chez Nestor!
---
Chez Nestor : find a room to rent easily
---
Students and young employees, for you the search for accommodation is often a real torture.But if you are looking for a shared apartment in a big city, Chez Nestor is surely THE solution to integrate a shared apartment in the blink of an eye and together we will say STOP to the disadvantages of renting between individuals.
Nestor is a colocation agency that is 100% committed to helping you find a furnished flat easily.Let's look together at the advantages of our services.
---
Much more than shared accommodation
---
#1 Tastefully furnished accommodation
If you are leaving your home town for the first time, whether in France or abroad, you do not necessarily plan to move all your furniture or buy new ones. Nestor thinks of you, and fully understands your logistics concerns. That's why we offer 100% furnished accommodation with all the necessary equipment!
All our homes are furnished with taste for design and comfort. A large double bed, a duvet, pillows, desk, chairs… your room will be perfect for you as soon as you enter the premises.
Also, the common areas are decorated with a simple but effective decoration. Oven, hotplates, fridge and washing machine are the assets of each Nestor shared flat. Visit our website to get an idea of the quality of our accommodation!
#2 A complete service
As you may have understood, we have revolutionized colocation. Together we say STOP to the owners who do not answer and who refuse to help you in your steps.
Here we have another philosophy: we take care of everything for you!
With Chez Nestor, you will be freed from a large part of your administrative tasks. That means you no longer have to worry about your water, electricity, internet and even your home insurance contracts. Our teams take care of everything for you, and the price of your invoices will automatically be included in the price of your rent! Easier than that!
In addition, a technical support is at your disposal for any inconvenience. The good permanence of our tenants is a priority for us and we are committed to ensuring a smooth stay.
#3 Transparent colocation
When you find a roommate at Nestor that suits you, you will have a maximum of information at your disposal: a detailed plan of the apartment, photos of EACH room, a detailed list of the equipment provided and the list of the roommates already installed in the apartment, with their nationality and their activity (ex. Julia – Brazilian student and Marco – active Italian).
With an individual lease, you will be free to join and leave a roommate in a few minutes, without any consequences on the roommates already settled. Just let us know your release date one month in advance.
Unlike a common lease, an individual lease gives you all the freedom you want in a shared apartment.
#4 The good addresses around you
Chez Nestor does its best to facilitate your integration into your new city and neighbourhood.That's why we've taken the time to describe each neighbourhood so you can get to know it before you move in!
A detailed list of universities and colleges in the area will be present below each accommodation to help you in your choices.
Also, public transports, essential to move easily in a city that we do not know, are listed for you.
Finally, for you, only one thing to note: Chez Nestor is the right reflex for your new furnished flat, without any headache! We provide you carefully furnished homes, 100% service and exceptional transparency.