The advantages of furnished flatshares for young workers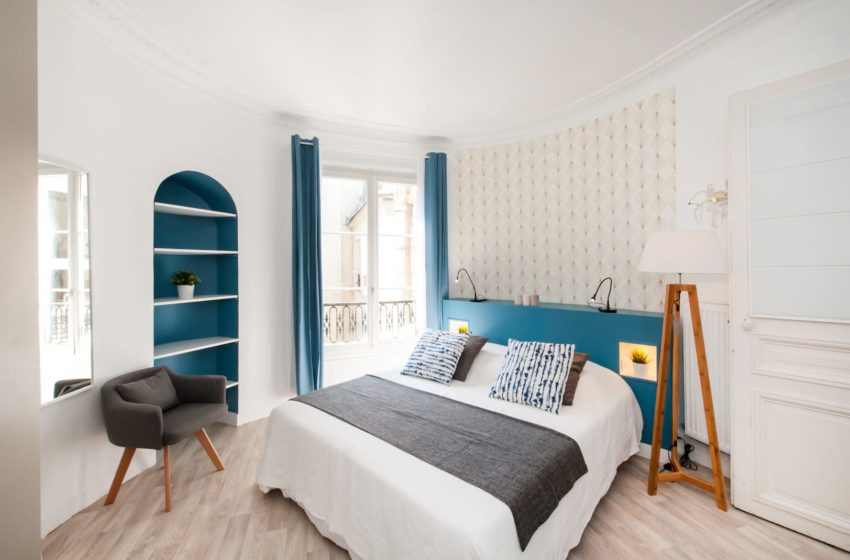 Flatsharing is becoming more and more popular in some of the biggest European cities, this is due to the many benefits not just for students, but also for young workers. Shared accommodation solutions present both economic and social advantages. As the leader in furnished flatshares in France for students and young workers, Chez Nestor offers fully equipped and furnished rooms in the heart of the biggest French cities. Learn more about the benefits of this way of life for young workers in this blog.
---
Flatshares for young workers : an ever evolving phenomenon
---
Flatsharing involves renting an accommodation with other tenants. It can be a flat or a house, furnished or not, where several people live together. All the tenants have to sign a contract with the landlord before integrating the flatshare. This lease can be individual or common. In all the cases, the co-tenants within the same flatshare have the same rights and duties towards the landlord.
At Chez Nestor, we work on an individual lease basis, which means that each tenant is responsible of their own rent and bills only. Therefore, their individual rent is not affected in the event of the departure of a roommate, i.e you do not have to personally look for people to replace you. Flat sharing solution also offers great housing at a reduced cost, thus resulting in it being the housing of choice amongst students, but also increasingly amongst young workers. Indeed, the barometer of flatsharing in the first quarter of 2017 revealed that 45% of flatshares are occupied by workers. For young professionals, shared accommodation is also a way to integrate into a new environment socially, whilst saving money at the same time.
---
Benefits of flatsharing for young workers
---
Economic advantages of flatshares for young workers
The ability to save money on not only rental costs but also setting up contracts, and bills, are some of the major advantages of flat sharing. Shared accommodation is the solution to avoid paying astronomical rental prices for the small choice of housing on offer in metropolitan areas. As it enables you to benefit from both affordable housing in the heart of urban centres or near a metro station. The average price of shared accommodation in big cities such as Paris is between 800€ in 2018, compared to 1500 euros for a traditional rental. Moreover, flatshares are almost always fully furnished and equipped, making them a lot easier to move into for the tenants. Roommates do not have to buy furniture or equipment, they just need to pop down their suitcases to enjoy their new place. In addition, bills, invoices, rental expenses, are divided between the co-tenants, which makes flat sharing an even cheaper solution.
What is more, at Chez Nestor, we take charge of the contracts (water, gas, electricity, internet, insurance…), so that you can avoid all that lengthy administrative processes!
Flatshares for young workers: Social advantages
The advantages of furnished flatshares for young workers are not only economic. Shared accommodation also offers the opportunity to meet people, live in a community and exchange and share experiences with others. Indeed, the roommates can be friends before living together, but sometimes you can start the journey as complete strangers. In the era of networking, co-renting for young workers is also a way to expand their circle of contacts and integrate easily.
Similarly, co-renting offers young workers the opportunity to settle in urban centres, which are the main sources of employment and socio-professional opportunities. Thanks to its more flexible conditions, flatsharing simplifies moving around from one place to the next should you even be offered a job elsewhere. Finally, it is important to know that as a tenant in France, you are entitled to CAF housing assistance (financial aid from the government).
Flatshares for young workers in the biggest French cities
Paris, Lyon, Montpellier, Toulouse and other major cities in France have not remained on the sidelines regarding the trend of flatsharing. At Chez Nestor, we offer furnished and equipped flatshares for young workers across all of these main French cities. Through our online platform, we list hundreds of colocation offers – so you'll be sure to find your ideal place no matter where life takes you! Chez Nestor's flatshares for young workers are completely renovated and equipped to guarantee you a pleasant and friendly living environment in the heart of the city centres. The offer even includes free technical assistance during the stay.
Find and rent in less than 10 minutes, your flatshare on our website. All of our shared accommodations are located in the heart of the largest cities in France and Spain.
It's not always that easy to find a flat. You'll find here advices and tips from Chez Nestor, to help you find the apartment of your dreams.