Furnished flatshares for young workers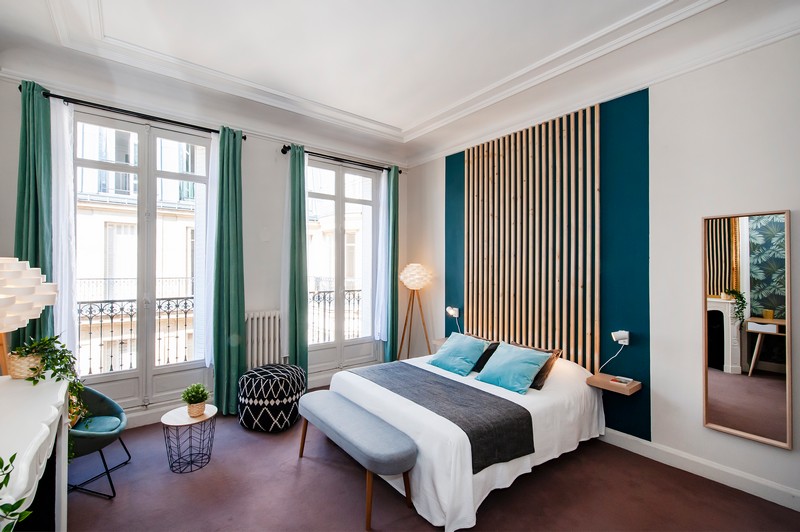 With the prices for renting apartments in the big cities going up, flatsharing has definitely the wind in its sails. Recently, flat-sharing has been chosen by thousands of young workers willing to start their professional careers. As with everything there are however drawbacks that you should not underestimate: finding a room in a flatshare for a short stay and sign an individual lease is almost impossible. It is on this basis that Chez Nestor offers you an easy solution to find accommodation. A solution that combines comfort and simplicity. introduction de l'article qui donne envie de lire.
---
The disadvantages of the classic way of flatsharing
---
Short stay are not accepted #1
When you start looking for a spare room in a flatshare, you may come across one big obstacle: the interview. Since flat-sharing has become more and more popular amongst young people it is rather likely to be asked to pass an proper interview with the flatmates that are already living in the apartment. This will give them an idea of your personality, hobbies and lifestyle. And as soon as you tell them that you're planning to stay only a couple of months, you can be sure that they'll not be pleased. And that they'll certainly pick someone who plans to stay longer. Especially if you consider how complex French paperwork is!
A lease that is not tailored for you #2
Most of the leases signed whilst flatsharing are joint rental contracts. This means that when one of the occupants fails to pay, the others are responsible for the total amount of the rent and need to pay instead. And what if an occupant leaves? Once again, it will be up to the others to pay the totality of the rent and expenses. If you still have doubts about the two different types of rental contracts existing or you would like more details, check out our article on this topic, you can find it here.
Couples are not accepted #3
In most of the flatshares, couples are generally not accepted. There are a couple of practical reasons why people don't want to live with couples – we wrote an article about this if you want to explore this subject! So if you're a young worker and you're not alone… it will be twice as difficult for you to find a spare room. However, a solution exists!
---
Chez Nestor: the bright side of flat sharing
---
You are a young worker looking for a spare room in a flatshare nothing is easier than Chez Nestor. Check out are platform and see it yourself! Chez Nestor is the expert in offering rooms in flatshares for a short, medium and long stay with an individual lease. Plus, couples are accepted no matter what!We are at your service and give you the simplest solution to access the apartments you like. Our teams work hard to offer you a vast selection of apartments that are entirely furnished, equipped and located in the city-centre of Paris, Lyon, Montpellier, Lille and Toulouse. Each apartment is equipped with: washing-machine, oven, dishwasher, furniture and a lot more.
Additionally, we deal with all the contracts you need for water, electricity and gas supply as well as internet and housing insurance. A performing team is at your disposal when you need assistance. So don't wait any longer and check out our incredible furnished flatshares! Your future flatshare is probably just a few clicks away
French leader in furnished shared apartments in the biggest cities of France and Spain, Chez Nestor renovates, equips and furnishes hundreds of rooms every year. Are you between 18 and 35 years old and looking for a shared apartment? Nestor has what you need!