Housing in France or how to handle the French rental system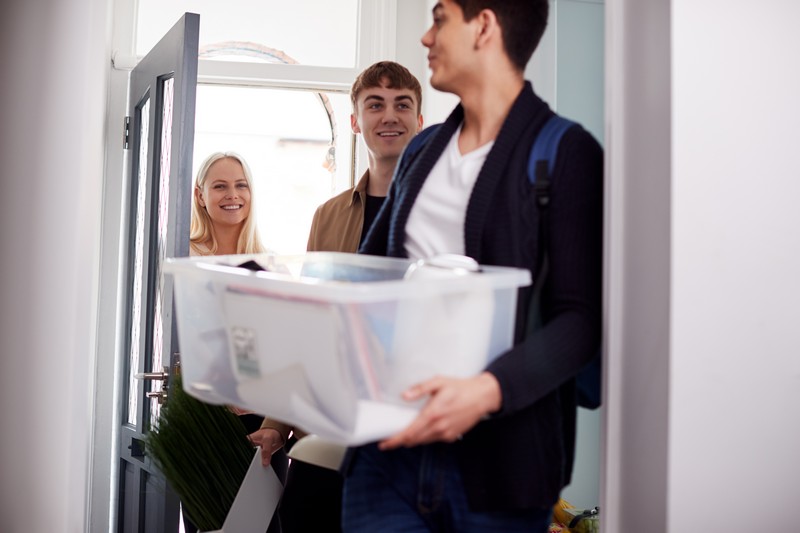 Are you coming to France soon? Between the lease, the guarantor, the security deposit… finding a home is not an easy task. Chez Nestor tells you everything about renting an apartment in France and presents its solution to avoid the incessant administrative procedures!
This is it, you are finally coming to France. But you must be prepared to face one last obstacle, and a good one at that: finding your own apartment, and most importantly manage to get it at a reasonable price, in a nice area, without struggling with French paperwork… Mission nearly impossible. But luckily for you, Chez Nestor is here to explain you in details the French house rental system, especially the French house rental system in FLATSHARE and to offer you accommodation 100% flatshare among many big French cities!
---
How does the French rental system work?
---
Finding an accommodation is a constant struggle for foreign visitors in France (don't worry, for French people too, most of the time). There is a lot of paperwork going on, and you may find some rules obscure. First of all, to rent a place in France, you must sign a "bail", a lease agreementbetween the owner and the tenant. To convince the owner that you're the one for this apartment, you generally have to bring with you some official documents like a contract of employment for example. The rent has to be paid every month, usually at the beginning of the month. Sometimes, you have to consider the charges for water, gas, electricity… You will have to make a security deposit, which is usually pretty expensive. If you break nothing, you should get your guarantee back after you left the apartment. On top of that, if you decide to go through an estate agency, you will have to pay agency fees. And finally, French people generally ask for a guarantor, to make sure that the rent will be paid every month, even if you are not able to pay it.
If after all of that, you manage to get an apartment, first, congratulations! And second: this is not over! Then, you have to subscribe to a housing insurance and contact the CAF to fill in an application (Caisse d'Allocations Familiales) if you want to have some subsidies. If you want to leave the apartment, you usually have to give an advance notice of one month for furnished accommodation and three months for non-furnished accommodation.
---
Get your life easier with Chez Nestor!
---
We admit all of this sounds pretty exhausting. Luckily, Chez Nestor is here to help you to find the perfect apartment in a flatshare. Chez Nestor offers you among 5 big French cities: Lyon, Paris, Lille, Montpellier and Toulouse (and many others are coming !), some all furnished and equipped apartments. And… all in flatshare! It's very easy: you go to our website: choose your apartment, and you can book it. And this, in less than 10 minutes. Efficient isn't it?
You think flatshare is synonymous with new administrative papers and disputes with flatmates for the payment of the rent? No with Chez Nestor! Each flatmate has his own lease: the process of an individual lease. Everything is on our website: charges and personal housing allowance. You're thinking about agency fees? ZERO with Chez Nestor! And to crown everything, thanks to the equipment and furnishings in the apartments, you just have to bring your suitcase!
To get more information about the next move, don't hesitate to contact us!
Find the ready-to-live room made for you in one of the largest cities in France! Whether you are a young active person or a student, with Chez Nestor you are sure to settle in a fully furnished, renovated and equipped room, a few minutes from downtown.