How to create a flatshare ? Practical Guide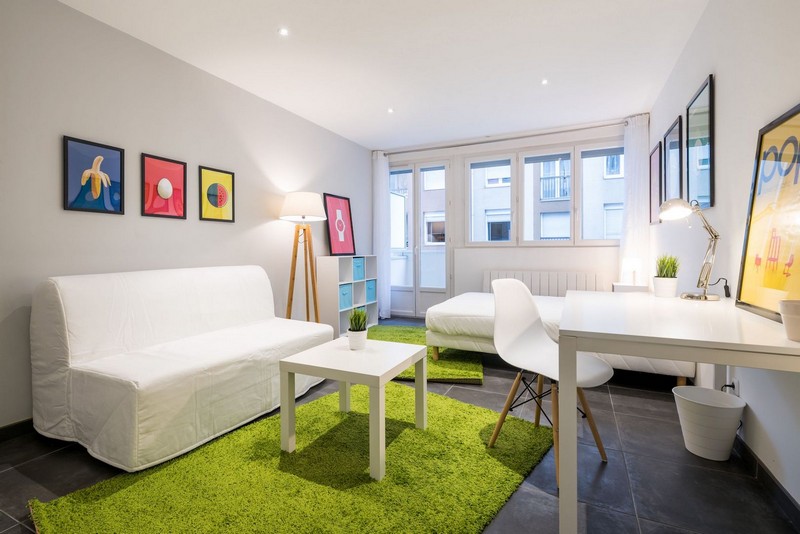 You want to engage in shared accommodation but you don't know where to start? No problem, follow our guide! Chez Nestor, a specialist in shared accommodation ready to live in France and Spain, we share with you our expert advices on setting up an equipped shared accommodation in three steps!
Besides being a unique social experience, flat-share is currently the best way to live and to keep money in downtown of big cities. More and more people naturally go to flatshare during their researches of apartment. So, what are the main steps you need to follow to start a flatshare and what are flatshare specifics ?
You will find in this article all the answers of your many questions !
---
How to do a flat-share ?
---
Find your flatmates #1
If you have already done an agreement with a group of friends, no problem. But if you're looking for putting up a flat-share with unknown people, you will have to find flatmates. For this, many solutions exist.
The best way to find compatibles persons is to browse Facebook groups of flatshare and to post ads everywhere.
Specialized sites exist in parallel to find flatmates. For example, lacartedescolocs.fr will help you to browse the profil of many persons who are looking for a flat-share. Moreover, the site has many options of filtering (city, budget, age, etc.) which will help you to refine your research and to find your perfects flatmates.
Find the apartment #2
First of all, to create a flat-share, you need to find an apartment. However, find an accommodation adapted for flat-share with a tolerant owner is not easy. Start your researches many months before to give you the time to find a good apartment and owners ready to accept. For this point, browse sites of property classified ads (Le bon coin, PAP.fr, etc.).
Sign the lease #3
Be careful during the signature of the lease. It exists two types of lease for flat-share. On one hand, flatmates can signed individually the contract. In that case, we are talking about individual lease. In another hand, if all flatmates are gathered in the same contract, we call it a joint lease.
Generally, the individual lease is more advantageous for flatmates but it's the rarest contract. The joint lease is more common because it is more advantageous for the owner.
To get more details on these two types of contracts, check our article which explains their differences. After reading it, you will understand better the functioning of flatshare, especially in relation to the owner, the guarantee submission, the rent, and the charges.
Create its own flat-share is a task extremely time-consuming with a lot of responsibilities. Before going in, take the time to think about it and weigh up the pros and cons. If you only want to join a flat-share without giving you grief, an alternative exists.
---
Chez Nestor : less process for more comfort
---
Chez Nestor's main mission is to simplify you tasks, whether you're a student or a young worker. How ? In offering you a complete service answering all your demands !
+ An individual lease for each flatmate
+ Furnished ans equipped apartments
+ All included (water, electicity , housing insurance)
+ All the equipment required (wishing machine, vacum cleaner, duvet, pillow ect…)
+ Technical assistance
If you're looking for a furnished flat-share in the fastest and easiest way possible, Chez Nestor was made for you. Let's meet on our website, where you can quicly access all the information required to book a room in less than 10 minutes!