How to find a flatshare with international students?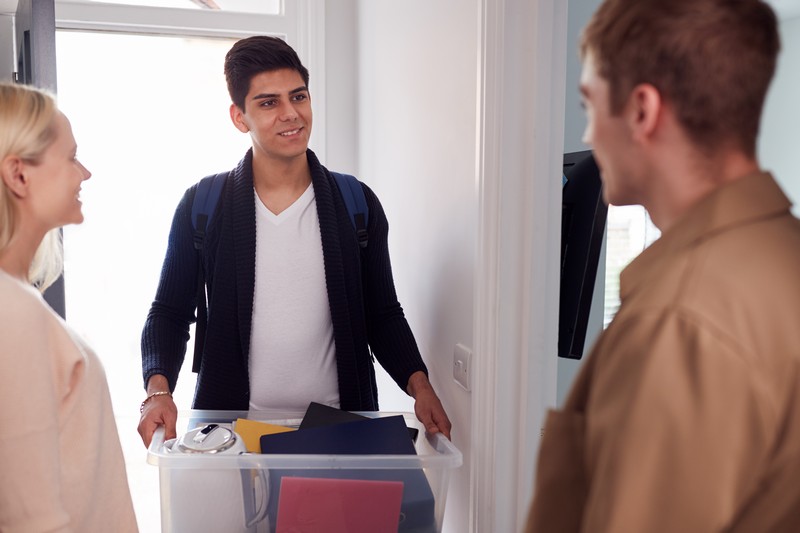 Learning a new idiom, finding out how to be more open-minded and simply sharing unforgettable moments with your flatmates – this is what sharing your apartment with international flatmates means. Makes you want to join one, doesn't it? So, the question is: how to find a multicultural flatshare?
---
Why should you share your apartment with international students?
---
Grow and educate yourself #1
Live with foreigners and put an end to clichés, understand and break all the stereotypes you may have about a different culture. You will be able to observe their daily routines and learn how they live, express themselves and their ways of seeing things – this will allow you to learn a lot about different cultures and behaviours! Living in a multicultural environment will simply open your eyes about one thing: we hold pre-conceived ideas we need to overcome about the world and what is different! Realising this, means growing and cultivating ourselves.
Learn more about yourself #2
Living with people coming from disparate cultures means learning a lot about yourself as well. Why so? Simple. This will open your eyes about what makes you different from the others!Surrounded by cultures you are not familiar with, you will understand what makes you, you! Your small habits, your way of thinking and seeing the world will be exposed to a different view. Your flatmates will be happy to make you notice all the small things that make you different from them and you will all learn something new, everyday!
Learn a new language #3
What if you learned a foreign language by simply living in close contact with an international student? That sounds great, doesn't it? Having someone to practice with every day may make the difference: they will be able to correct your small mistakes and make you sound perfectly correct!
---
Chez Nestor: the easiest solution to find a multicultural flatshare
---
Whether it be in Lyon, Montpellier, Toulouse, Lille or Paris, Chez Nestor offers you the possibility to join an international and multicultural environment in less than no time!
Chez Nestor is specialised in furnished and equipped flatshares reserved to French and international students as well as young workers. Our apartments are located in the city-centre, closed to public transports and shops. And are all-inclusive – no need to waste precious time to figure out how to deal with internet, electricity and housing insurance contracts!
70% of the people who chose Chez Nestor are foreigners – principally form the US, Canada, Australia, UK and Mexico) and 30% are French. The average age is 24.
In order to fill the majority of our customers' needs we provide 24/7 multilingual assistance. This means you can call us at any time and we will be there for you whether it be for learn new information about a flatshare, or for any inconveniences that may occur during your stay.
If you need a furnished flatshare for one month or one year, think about Chez Nestor! You will just need to bring your luggage and start enjoying your new life with your multicultural flatmates!
Visit our website to learn more about Chez Nestor's high-end services, our accommodations and the booking process. Our teams are there for you !