Short term furnished flatshares for everyone!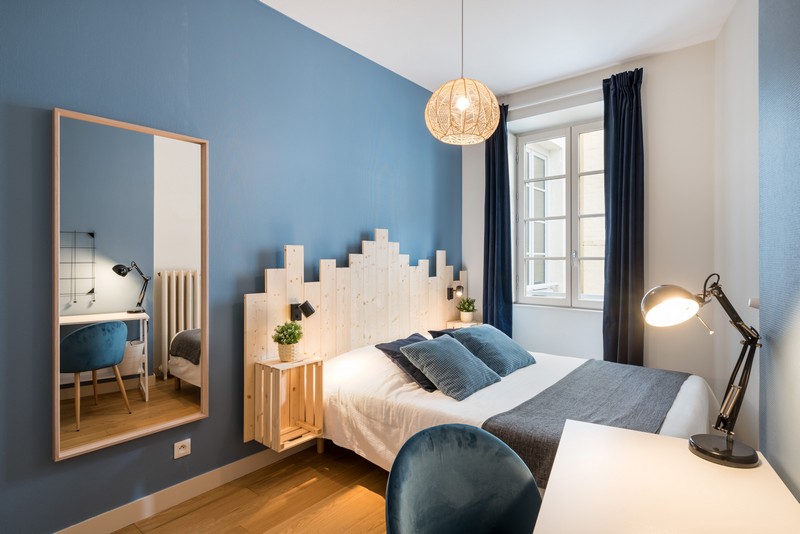 Looking for a short-term furnished flatshare? Whether for your internships, business travel or for any other reason, finding a flatshare for a short period of time is a time-consuming task that is not easy to accomplish: landlords always prefer to sign a contract with someone who is determined to stay for at least a year or more. Chez Nestor offers you a quick solution to accommodate you in complete serenity!
---
How to find a room available at the right time?
---
It's not always easy to find a roommate who agrees to house you for only a few months! Even if you find a roommate who accepts short stays, the availability date and your stay period must coincide. An almost impossible task.
Chez Nestor offers you a simple solution that will save you the frustration and time wasted in searching for a short-term flatshare. In fact, we offer shared rooms that can be booked in a few minutes for a minimum of one month. But that's not all! The service we offer does not stop there!
---
Chez Nestor: the simplest way to find a flatshare
---
If you've spent the last few weeks or even months looking for a flatshare in the city-centre without any results, Chez Nestor may be the solution you've been looking for. The idea behind Chez Nestor is very simple: we want to make colocation super-accessible by democratizing it and thus avoiding certain disadvantages of renting between peers.
Chez Nestor is a real estate company whose goal is to simplify access to shared accommodation for students and young employees.
Chez Nestor offers:
An individual lease that rhymes with more freedom for each roommate
Fully equipped and furnished accommodation for easier moving in
Taking care of all your contract openings (water, internet, electricity, home insurance)
Free technical assistance in case of problems
---
Flatshares for short terms but not only!
---
En somme, Chez Nestor vient en aide aux étudiants et jeunes actifs et fait tout pour simplifier leur installation dans les colocations, en fournissant des logements prêts à vivre. Cela signifie que tout le nécessaire est déjà inclus et présent dans le logement, pas besoin de procéder avec de démarches supplémentaires une fois aménagé, tout est pris en charge par nos équipes.
If finding a furnished flat as quickly and simply as possible is one of your priorities, integrating one of our shared apartments is certainly what you need.
On our site you can access all the information concerning the available flatshares: in a few moments you can learn who already resides in the flatshare (sex and nationality), as well as discover all the equipment and furniture present in the apartment.
Photos of ALL the rooms of the apartment, accompanied by a detailed plan will allow you to choose your ideal room. We want to guarantee you a maximum of comfort and for this reason we have listed for you the universities and public transport closest to your future flat-sharing.
You will therefore have a maximum of information in hand to choose the best solution for you. If browsing the site is not enough, you can of course visit the apartments yourself. Just give us a call to reserve a slot with our team.
Follow Chez Nestor's news by subscribing to our Facebook page. You will find: our new apartments, our renovations, our latest blog articles and lots of information about furnished shared accommodation.
It's not always that easy to find a flat. You'll find here advices and tips from Chez Nestor, to help you find the apartment of your dreams.