How to find a room in a flatshare easily?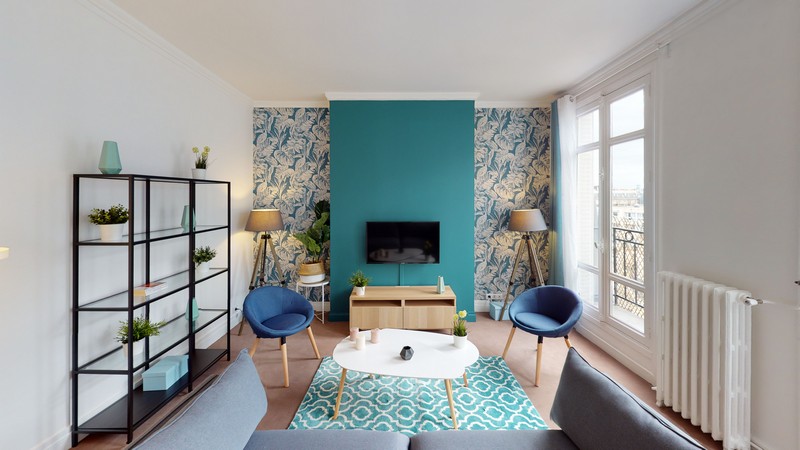 Looking to rent a room in a flatshare? That's good, Chez Nestor offers a large number of rooms in the main French cities! Here is an article that will make you discover and understand our offers. And you'll see, with Chez Nestor, the flatsharing process is very smooth.
---
Find a room in a flatshare? It's not always easy
---
If you're here, it's because you're one of thousands of people who have converted to flatsharing.
Bravo! This way of life that combines conviviality and rent savings has the wind in its sails. Widespread especially among young people but not only, this practice will allow you to live differently, spend less and share a new social experience.
But more people who are interested in colocation also means more difficulties to integrate one,because more competition. Flatshare ads are often stormed by thousands of Internet users every day. So how do you make a difference and get a place in the flatshare of your dreams? Often a concrete backrest and a sparkling personality are not enough…
It is not uncommon for roommates to pass real "interviews" to test the compatibility of personalities or simply to see if the rental period suits them. And for your short or medium term stay, it could be even more difficult.
If you are having trouble finding and integrating a flatshare, we have a solution to help you find and rent a room quickly and simply. Still not convinced? Read on and let us introduce you to Chez Nestor's concept.
---
Find a room in a flatshare easily with Chez Nestor!
---
The solution to easily integrate a shared apartment in a large city has a new name: Chez Nestor. Nestor now offers furnished flats in Paris, Lyon, Montpellier, Lille and Toulouse (and soon in new destinations!). So don't panic, we have the easy solution for you and your new home. Our main goal is to give you direct access to accommodation, even if you are students or young working people. And thanks to our services, you will avoid all risks of the hiring between private individuals.
#1 Stop arguing with your roommates!
If you've ever lived in a flatshare, you've probably had the fights that go with it. If a roommate decides to leave, the frenetic count-down to replace them starts immediately and, if at the time of paying the rent, the roommates have not found a replacement, their rent is sensitive to increase!
This means that the roommates all appear on the same rental contract, called common lease. With Chez Nestor, you can sleep quiet nights: it won't happen to you. Each roommate at Chez Nestor has an individual lease. This lease allows you to move in and out of a shared apartment independently and without consequences for the other roommates!
#2 Stop moving heavy furniture!
No desire to transport or buy your furniture for your new flatshare? That's perfect! Chez Nestor offers fully furnished and equipped apartments with everything you need to live. Bed, duvet, pillows, sofa, desk, chairs, closet… in short, the whole thing! In your room as in any common areas, you will find all the necessary equipment. This includes a washing machine, dishwasher, oven, plates, and even all the kitchen utensils!
Visit our site to find the complete list of equipment available in each colocation Chez Nestor, you will see, our teams decorate the apartments with care and taste!
Moving is a complex task, made up of time-consuming and often thankless subtasks, including closing old contracts and opening new ones. EDF, internet, home insurance… that speaks to you, doesn't it?
But with Chez Nestor, you don't have to worry about that. Our teams will closely follow your file and will meticulously care for the opening, follow-up, and eventual closure of ALL your contracts. We take care of everything for you, to guarantee you a smooth entry into your next home.
So if you're looking for an easy and accessible shared apartment, Nestor is the right reflex! You will find our catalogue of available accommodation on our website. Each accommodation can be booked online in a few clicks, so don't worry if you are not in France!
Chez Nestor is the right reflex!
You will find our catalogue of available flatshares on our website. Each room can be booked online in a few clicks, in less than 10 minutes, so no problem if you are not in town!