Ready-to-live-in furnished flatshares!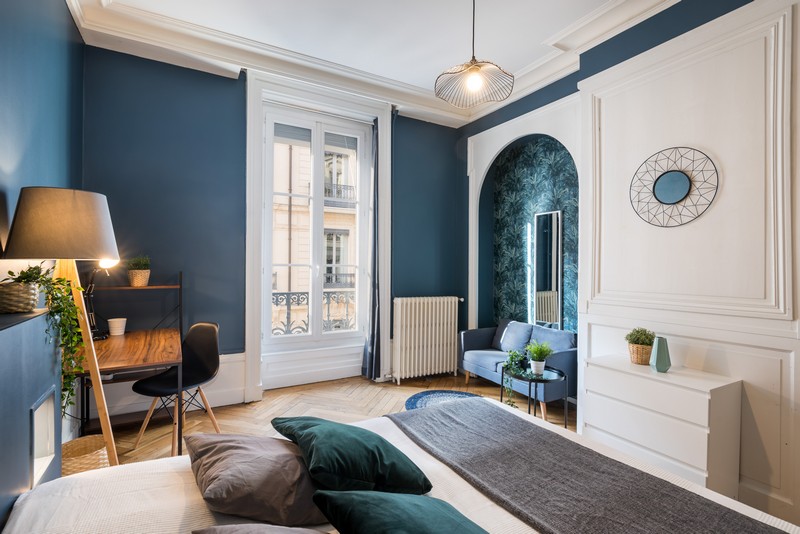 More and more of you are looking for shared accommodation. That's good timing. Chez Nestor offers ready-to-live-in rooms in shared apartments. Come and discover some of them in this article. We have reserved our best offers for you!
Furnished flatshares by Chez Nestor
To give you a short summary, Chez Nestor is a colocation agency that offers rooms in Paris, Lyon, Montpellier, Toulouse and Lille (and soon more!). Our specialty is to provide you with a complete service that meets all your requirements. The accommodation at Chez Nestor is fully equipped and furnished: you just have to leave your luggage, nothing more.
We'll take care of everything else. We propose you an individual lease, a rare document which is more advantageous for the tenants and we take in charge the starting and the follow-up of all your invoices (Internet, water, gas, electricity, home insurance) which will be directly included in the price of the rent, all will be already ready for you with your arrival !
When it comes to furniture, we don't make fun of you either! Our team takes care of furnishing each apartment with taste and with an attentive eye so as not to lose space or elegance, we choose the best for you and your comfort: sofa, double beds, desk, chairs, cupboards, bookcases, washing machine, dishwasher, microwave, crockery, kitchen utensils… Everything is there to ensure optimal comfort and so that you do not have to worry about anything, you will just be the one to enjoy your new flat.
Not convinced yet? To give you a more concrete idea, here is a small overview of our shared accommodation
#1- 13 Vaubecour Street, 69002 Lyon
With not far from 200m ² of livable surface, this apartment located in full hypercentre of Lyon offers an exceptional comfort of life. All the rooms have magnificent wooden floors and beautiful woodwork, which make them real warm cocoons that will not fail to satisfy you.
The district is one of the most emblematic of Lyon, ideally located in the heart of the city and the peninsula, we find the largest pedestrian streets of Lyon: Republic and Victor Hugo, with many shops, restaurants, terraces, fountains…
Here are some pictures of the colocation to make your mouth water..:
#2- 27 Bis Des Deux Ponts Street, 34000 Montpellier
This two-storey apartment, unlike the others, will seduce you with its unique charm and its historical side. It is located in a listed building, dating from the 19th century, in the heart of the Gare de Montpellier district. In this lively and changing area you can find all the amenities: many shops, supermarkets, restaurants and even music bars where you can spend a pleasant evening.