3 advantages of furnished and equipped flatshares from Chez Nestor !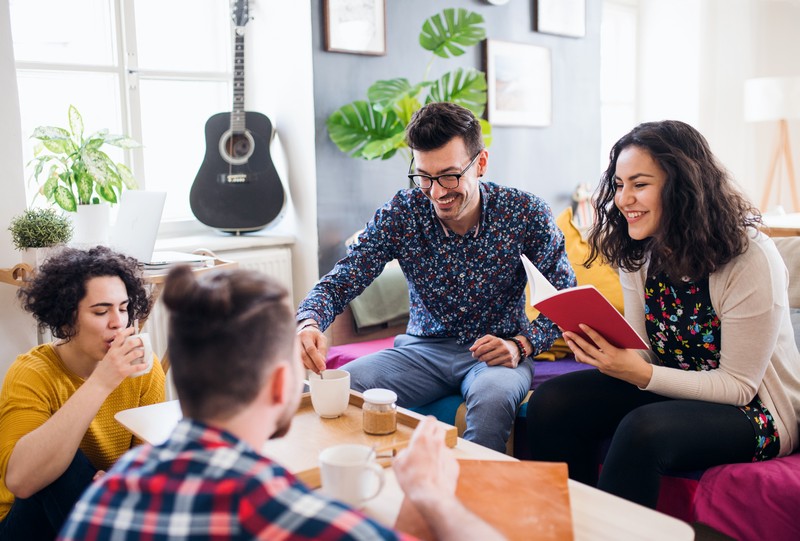 If you are leaving your home country or you family for the first time, you may not want to find yourself alone in a little apartment for rent. This feeling is well shared amongst young erasmus students from all around the world. Luckily, there are some alternatives existing, including flat-sharing! Flat-sharing has a plethora of benefits, here we selected for you the 3 main reasons why flat-sharing is the best solution for your stay!
Here are the 3 advantages of flat-share
#1 It's cheaper
This is probably the best advantage of flat-sharing: the rent is divided among the roommates! A big apartment can be rent at a lower price if the rent is shared! So, you will have the opportunity to have a bigger flat for the same price, and sometimes for less than what you would have paid for a one-room apartment. This is perfect if you've always dreamed of a big space to live in. And everything is divided: if there is a problem in the flat and you have to call a specialist (a plumber, an electrician or whatever), several people will pay the bill. Some roommates also decide to share the cost of their shopping!

#2 You make new friends
#3 It's easy to find
Indeed, it is easier to rent an apartment when there are several people on the lease agreement! Landlords are usually more disposed to let their property to more than one people because they have the almost certainty that the rent will be paid. Moreover, there are a lot of real estate agencies and websites that propose flat-sharing solutions, so it will be easy for you to find the perfect place on the internet! Facebook, Le Bon Coin, La Carte des Colocs are just made for that. Use these plateformes to look for potential flatmates and do not hesitate to describe yourself and your passions. You'll have more chances to get accepted and find the best flatmates for you!
Here you'll find a small guide to how to find a flatshare in France 🙂