The art of sharing an apartment: live with Chez Nestor!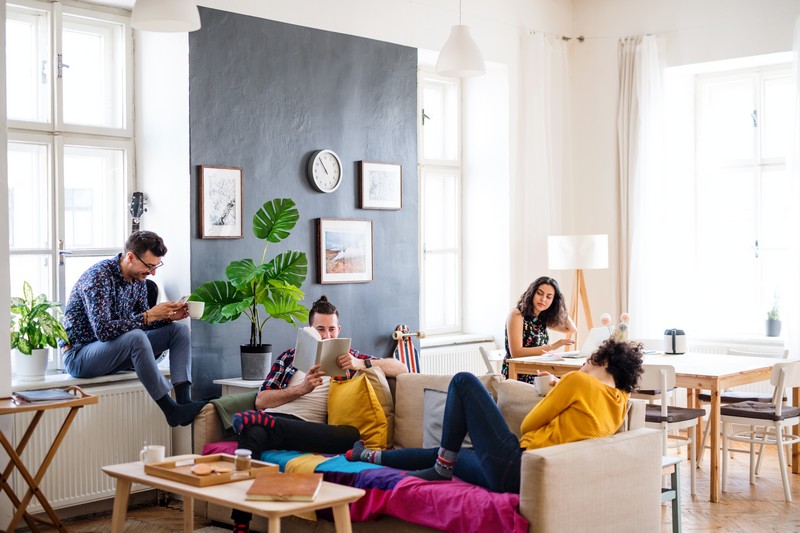 Would you like to share an apartment with other people?You're not alone! Here is a simple, fast and efficient solution that will certainly seduce you. Today, Chez Nestor offers you modern, functional and bookable shared apartments in less than 10 minutes. We tell you everything in this little article.
If you are looking to share an apartment, Chez Nestor could be the solution for you. Let us convince you, we have good proposals for you! In short, Chez Nestor has a simple but essential mission: to make access to housing as efficient and easy as possible for students and young workers.
Clear and transparent apartment sharing
#1- Information on your future flatmates
You have found a flatshare that tempts you and luck is on your side: a room is still available. Perfect! On the page of your chosen flatshare, you will be able to see the avatars of the other flatmates already living there, their sex, their nationality and their activity. For example, let's imagine that you want to integrate a 3-bedroom flat, only one of which is still available; so you can read Katie – Irish student and Conor- Irish student already occupy this flat.
#2- Pictures of ALL the pieces
Yes, you've read it right! We show you the pictures of each room composing the housing. This will give you an overview of your next home and avoid any kind of misunderstanding. Room 1 has a private balcony? Yes, but room 3 is the only one that boasts a sofa bed…
#3- The plan of the apartment

A detailed map of the apartment is available on the site, to help you better visualize your next flatshare. Choosing your room is gonna be a piece of cake. If you like the sun, the south facing room will satisfy you. Would you rather be close to the bathroom? or far from the kitchen? It's your choice!
#4- The equipment at your disposal
Washing machine, dishiwasher, cooking plates, oven, microwave, but also duvet and pillows, double bed, a sofa bed, in short the whole ! You will find a detailed list of all the equipment available in the accommodation. Right under the pictures of the apartment. Here you will see the list of equipment in your room as well as the common equipment.
You will therefore have all the information you need to choose your ideal roommate. Moreover, if you think that the information on the site is not sufficient, you have the possibility to reserse a slot with our team to make a visit of the colocation and thus resolve all your doubts!
Further here you can find all the services included in the rent price 🙂
So you only have one thing to write down. If you want to share an apartment, think about Chez Nestor!