The easiest and quickest way to find a flatshare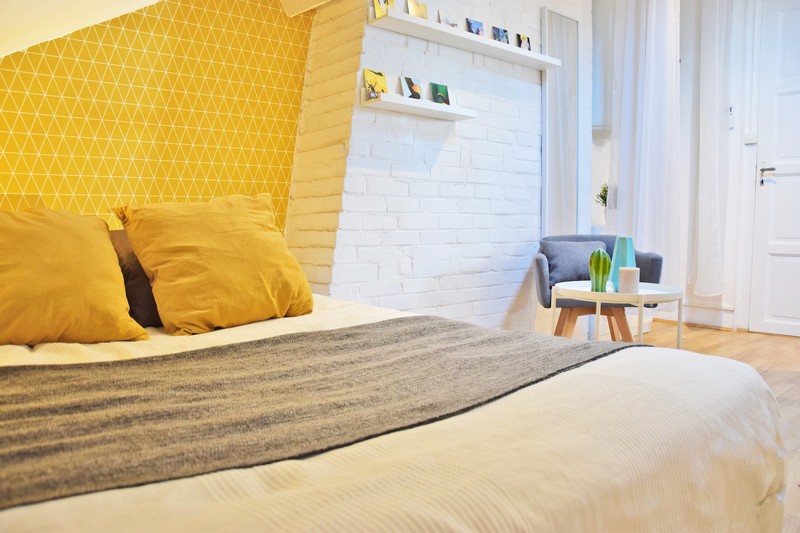 We bet you know how estate agencies work, but what about flatsharing agencies? Never heard about them? We knew it! Keep reading and you'll quickly understand!Chez Nestor is the first flat-sharing agency. Based in Lyon, the agency offers a complete servicewhich is tailored to our client's (students and young workers) needs. The basic concept is very simple: we want to make sure that you can easily access the accommodation of your dreams. With that, we also try to avoid all the inconveniences you may encounter with traditional flat-sharing i.e. the peer-to-peer one.
---
The easiest way to find a flatshare in Lyon
---
As we've just said, Chez Nestor is the first flatsharing agency which really cares about your future: we want you to find an accommodation as soon and as easy as possible.
There is a great number of advantages with Chez Nestor, here you'll find a few of them:
An individual lease for each flatmate
Furnished flatshares decorated with taste and fully equipped
All contracts are already included in the price (Internet, water, electricity…)
Housing insurance is also included
Washing machine (yes! this is important… who wants to take a stroll down the street with their dirty clothes?)
A free technical assistance in case of need
In other words, Chez Nestor makes everything to make your stay as easy as possible and offer you ready-to-live-in apartments. This means that we provide you with everything you need for your stay! Internet, water, electricity, gas supplies, housing insurance… everything will be ready for you! You won't need to worry about your contracts, we deal with them.
So, if you're looking for accommodation and you're willing to join a flatshare in Lyon the easiest way is with Chez Nestor!Everything you need to know about our furnished flatshare is available on our website. Among all information, you'll see:
the nationality of your future flatmates
the furniture you'll find in the apartment
the ground plan
pictures of each room in the apartment
a list of public transports nearby
a list of universities nearby
---
Book a room in Lyon in a few clicks
---
Each Chez Nestor flatshare can be booked in 1 minute. Just go to our homepage and find a room you like. Make sure it is available for the dates you need it and book it in few clicks!If you're having troubles whilst booking one of our rooms, do not hesitate to contact us via our live chat ( available on our homepage!). One of our teammates will get back to you within a few minutes.
In short, everything you need to remember is simple: when you think about a flat-sharing agency, think about Chez Nestor!Chez Nestor offers you hundreds of rooms to share in Lyon. Discover our rooms currently available, you will surely find the furnished and equipped accommodation of your dreams!