Finding a furnished flatshare in Lille: it's easy!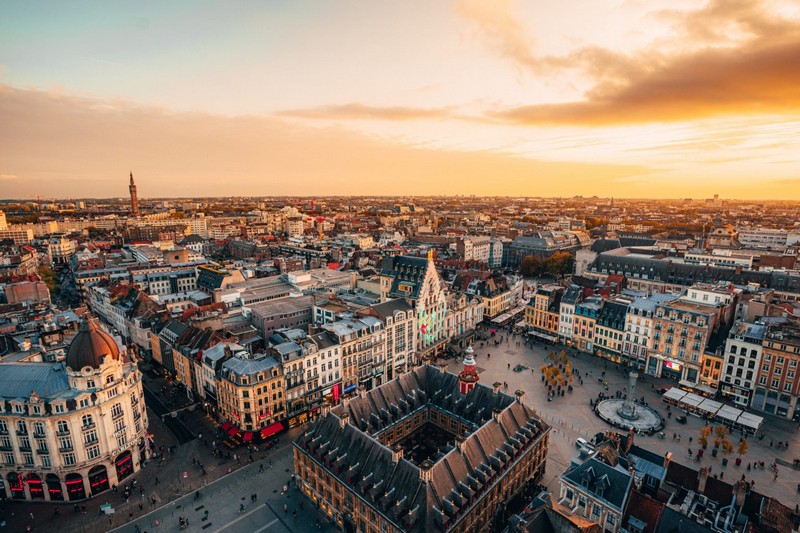 Lille, elected the best city in France to live, study and work in!
It attracts a crowd wanting to spend a few years of their youth in the festive city of Northern France. This crowd brings a young and cheerful atmosphere to Lille but makes the accessibility to housing much more complicated!
Finding a shared student apartment is never a piece of cake so when everyone wants to come live in the same place, it's even less obvious…
Have a look at the dedicated Facebook groups or the rental platforms: the requests for accommodation are incalculable!
So when you're looking for an apartment to share, it becomes even more complex… You have to find roommates who want you or find a big enough apartment if you come with friends, and it's not that easy! You then scroll through known sites such as Roomlala, Le Bon Coin, Appartager… until you lose your head! Some are furnished, others are not, some only accept men, others only women… In short, we would need an algorithm to find the solution to your search!
It is surely at this point in the reading that we wonder about the word "easy" in the title of the article…
Don't worry, he's actually here for a good reason! We have THE solution for your search for shared accommodation in Lille. This solution is called CHEZ NESTOR !

Nestor offers furnished apartments that can be booked in less than 10 minutes.
Chez Nestor: The key to furnished flat sharing!
Chez Nestor is the leader in colocation in France. Present in Lille, we offer furnished and tastefully decorated apartments in the city centre. Of course, no headache, it is possible to book your room on the site in just a few clicks!
Its pluses? Furnished and equipped apartments all included!
Chez Nestor takes care of all the opening of your contracts for you, including home insurance and household appliances! Free technical support is available at any time for you in case of any problem.
An individual lease is proposed to you to leave you all the freedom to leave the accommodation as you wish without any impact on your roommates !
All apartments are available and bookable on our site in just a few minutes. For each room, you have access to all the following necessary information:
Pictures of all the rooms
Detailed plan of the apartment
List of furniture and equipment available
Public transports
The neighbourhood
Description of roommates already present
 
With this information at your disposal, you can book your room among all those proposed without stress, and especially without having to move ! Nevertheless, if you want a visit, our teams will always be available. Do not hesitate to contact us, a member of our team will be delighted to answer you!
Chez Nestor makes it easy for you to find new apartments for exceptional living comfort. One thing to do when you arrive: get settled!
Visit our website to discover our rooms and find the roommate of your dreams in Lille !