How to find a flatshare in Lille?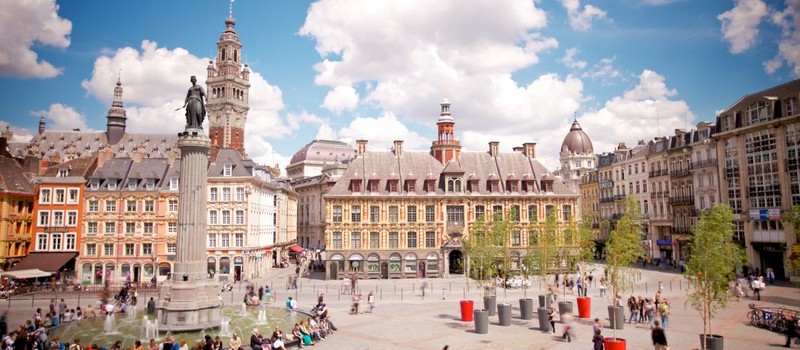 With the start of the new school year approaching, thousands of students are currently looking for a shared flat to start or return to their studies in Lille. How to find a flatshare in Lille easily? Chez Nestor, the leader in furnished flatshares in the city-centre, gives you the best advice to find a shared apartment in the blink of an eye!
---
Find a flatshare in Lille on Facebook groups
---
You know it well, Facebook is your friend during your search for the ideal flatshare. A wide range of groups created ideally to allow future roommates or landlords to get in touch with each other is at your disposal! You will find the best known without too much effort by searching for the keywords "colocation à Lille" or "Wanted logement Lille". Of course, Chez Nestor has its Flatshare Group in Lille and where you can share your good plans to find a flatshare or find your next flatmates if you have already found the apartment of your dreams!
The Facebook group of Colocation à Lille | Chez Nestor is the right place to find out about the latest rooms available in Lille and find a room very quickly!
---
Find a flatshare in Lille on specialized websites
---
Colocation sites are another good solution to quickly find a room or a roommate. Roomlala, Appartager, La Carte des Colocs… but also Le Bon Coin, Particulier à Particulier (pap.fr) are full of roommate ads in Lille! Arm yourself with good will and a lot of patience and start the long journey to find a room on the traditional sites: housing in bad condition, ultra-demanding roommates, common leases that are not very flexible, etc….
To increase the chances of finding a room quickly, take the time to describe yourself, your hobbies, your passions, your personality… Be as original as you can to grab the attention and stay in people's minds.
---
A flatshare in Lille with Chez Nestor : leader in furnished flatshares
---
Chez Nestor is the only modern flatshare website that offers ready-to-live-in accommodation for students and young working people. Browse in a few minutes all the furnished flatshare offers signed Chez Nestor. You will only find newly renovated, furnished, equipped apartments located in the city centre! Moreover, the reservation is made in 10 minute, from the website with a tenancy file adapted to your situation!
Chez Nestor flatshares are all included: water, gas, electricity, high-speed internet, home insurance. Rent includes all charges so that you did not have to discover additional costs during your stay. In addition, technical assistance is available to all Chez Nestor roommates when something unexpected happens in the apartment: an internet failure? water damage? Chez Nestor's teams will solve the problem (at their own expense) as soon as possible!
Now you have all the key information to find a flatshare in Lille quickly and with as little effort as possible! What's your favourite option? Tell us in comment!
Are you looking for accommodation in Lille, Montpellier, Toulouse, Paris, Lyon, Bordeaux or Madrid? Subscribe on our Facebook page to get our news and available rooms.