A furnished and equipped flatshare in a house in Lyon!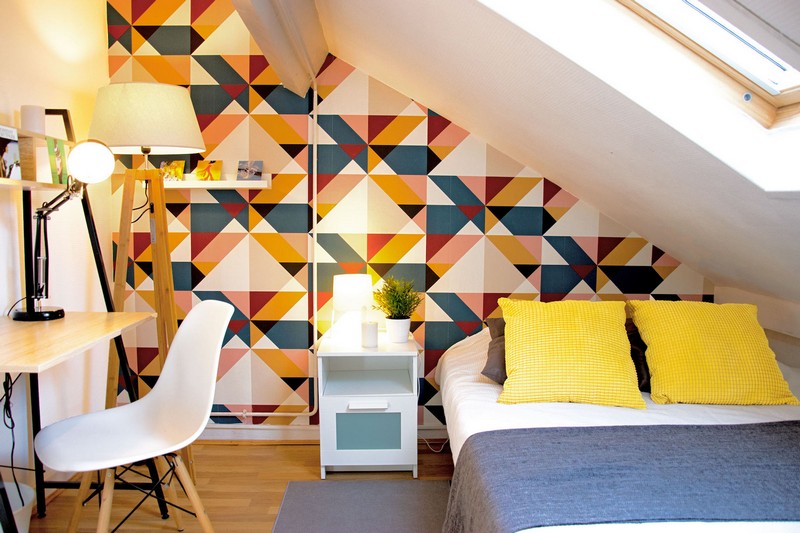 Are you dreaming of living in a house with roommates? No problem, Chez Nestor, leader in furnished shared accommodation, offers you the opportunity to live with other roommates in a magnificent detached house in Lyon. Come and discover all the secrets of this magnificent residence. It has many surprises in store….
Finding a house to share with your friends and housemates is not that easy, especially in the earth of Lyon! The house is located in one of the most peaceful neighbourhoods in the 3rd arrondissement in Lyon, in the street known as Villebois Mareuil.
Way bigger than an apartment, this house has all the benefits of a country house, without leaving the city! Here you can find the best features of this wonderful house.
Spacious rooms #1
Feeling comfortable in your own room is extremely important. And nothing can beat a spacious bedroom to work, study and relax in peace. Especially when sharing your personal space with others, your room becomes your own sanctuary. This house has 8 broad bedrooms where you and your roommates will feel simply at ease! The ground is very unusual, don't you agree? And the high ceiling gives you space and let you breathe
Two beautiful bathrooms #2
Several bedrooms mean several people, and several people often mean waiting for your turn to the bathroom! Sure, but this house has not 1 but 2 spacious bathrooms with bathtub and shower, for you and your roommates. A big tub is also there for you and plenty of storage.
A beautiful kitchen #3
This fitted kitchen has everything you and your roommates need – several worktops with a lot of space to cook and eat together. Additionally, you will find in the kitchen an oven, and all the kitchen utensils you need to prepare special meals with your housemates!
Two separate toilets #4
For the same reasons we just explained, having two separate toilets is a big plus! Imagine you need to go, but two of your roommates are taking a shower… That's why separate toilets are so appreciated in France and around the world.
A cellar to stock your stuff #5
The house has also a cellar. It is perfect to stock your stuff and even your bike! Heavy and huge suitcases often take a lot of room in students' rooms. Just put them in the cellar and enjoy every inch of your room! More space, more order!
A courtyard with a nice garden #6
What about an aperitif outdoor? Your housemates and friends would certainly love that and the court is the best place to do it! This house's courtyard consists of a small garden that will definitely make your day during spring and summertime!
To have more information about the house: photos, map, superifice, roommates and to know the availability of the different rooms, go quickly on our website. You will also find all our other shared apartments in Lyon.