An alternative to university residences in Lyon 7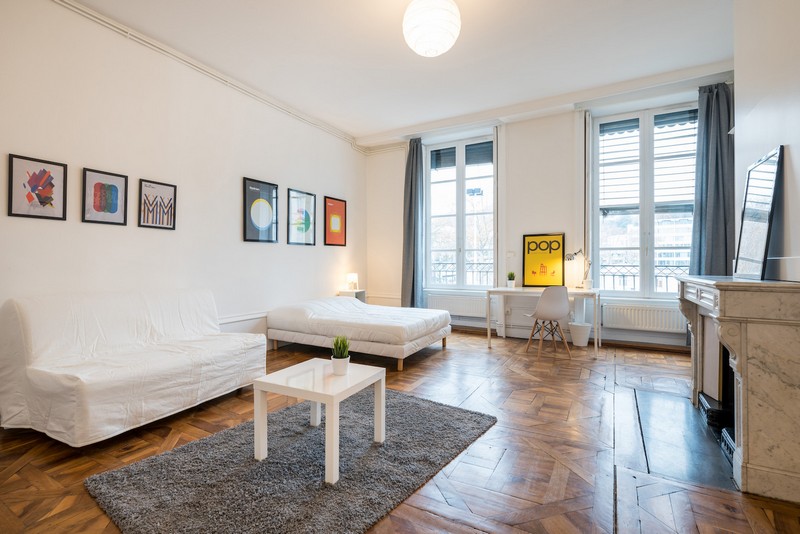 In response to the growing demand for student housing, student residences abound in major cities and especially in the 7th arrondissement of Lyon, home to the major universities of the City of Lights. Although they may seem practical at first glance, these residences have a lot of drawbacks. So what are the alternatives to find a place to live quickly and serenely?
University residences in the 7th arrondissement 
Mountains of paperwork at the entrance, deposit rarely reimbursed in full, poor or absent internet connection, rudimentary layout, exorbitant price… In Lyon 7, student residences do not lack bad surprises. But why do they still attract students?
This type of accommodation exists because it meets a specific student demand. Indeed, student residences allow students to secure accommodation quickly during the back-to-school periods. Where the demand for housing is greater than the supply. But this is at the expense of pricing and quality of service. It is clear that university residences benefit desperate students looking for accommodation near their institution, by inflating prices to the maximum and offering mediocre service and often without offering services essential for the success of your permanence.
However, there are other solutions to find and secure housing quickly AND simply…
Chez Nestor: a simple and quick solution to find accommodation in the 7th arrondissement

Chez Nestor offers you better than the university residences of the 7th district of Lyon, and this with a range of services at your disposal, all at a small price!
Discover the advantages of Chez Nestor's flatshares:
#1- A simplified move-in: fully furnished homes with taste and equipped with every comfort
#2- No worries: all contract openings taken care of (EDF, internet and home insurance included)
#3- A solution to all your problems: free technical support
#4- Freedom guaranteed in shared accommodation: an individual lease for each roommate
In short, unlike university residences and their old-fashioned style, with Chez Nestor you will be able to take part in a revolutionary way of sharing your apartment!
The main goal of our real estate company is to directly offer you ready-to-live-in housing, accessible very quickly and bookable in less than 10 minutes on our website.
We know how important it is for young students to be able to book and have the security of obtaining accommodation for the new school year as easily as possible, often from abroad.
With Chez Nestor, this is not only possible, but also super fast! In addition, as already announced, you will find everything you need for your stay directly in the Chez Nestor apartment of your choice: internet, electricity, water, home insurance will already be included in your rent, as well as household appliances such as a vacuum cleaner, washing machine, dishwasher, oven, microwave and much more!
If you're tempted by flatsharing, the fastest and easiest way is Chez Nestor! Thanks to our services, you will find the answer to all your questions.
Take a look at the website to view the catalogue of apartments available, your next home is just a few clicks from you!