How to find a furnished flatshare in Lyon?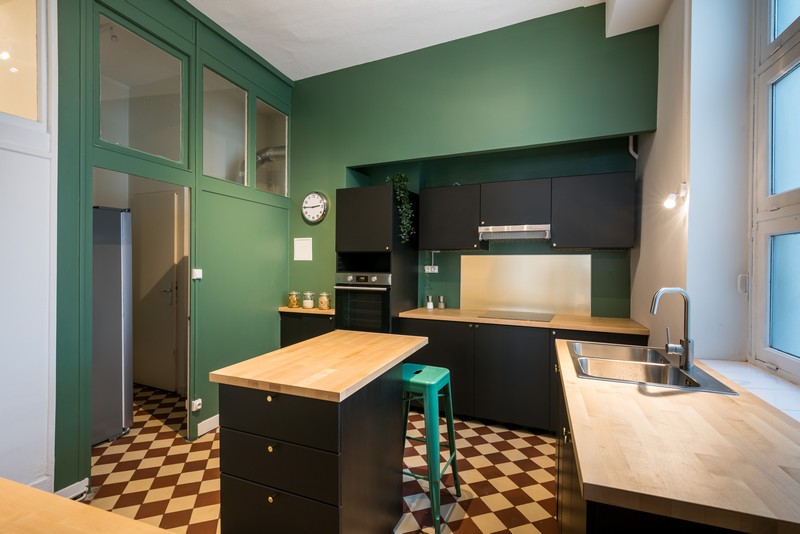 Finding a furnished flatshare in Lyon isn't a big deal, but being accepted in one is another story. Have you already tried? Classic flatsharing websites, facebook groups and plenty of other platforms are full of ads!  
Finding your furnished flatshare in Lyon
Unfortunately, demand often exceeds supply and people who look for flatmates receive hundreds of requests per day… so many requests that they feel obliged to interview the best candidates. This allow them to test your personality and trustworthiness. Because living with strangers is not always a piece of cake!
Candidates have to show their best and properly sell themselves highlighting their qualities, their personality and their lifestyle.
Needless to say, this is so time-consuming and definitely exhausting for both the candidates and the occupants of the flatshare you want to be part of.
Our advice: stop spending time on the classic flat-sharing platforms such as Le Bon Coin, La Carte des Colocs and RoomLaLa, we have a simpler solution for you.
Chez Nestor has the best solution to book a room in a furnished flatshare quickly and easily.
Book a room in a furnished flatshare in few clicks with Chez Nestor

If you think that the life in a flatshare is what you need, Chez Nestor has the answer: furnished flatshares for students and young workers, entirely equipped and all-inclusive.
So no more exhausting searching on the web for a suitable flatshare! Each Chez Nestor room can be booked directly on the website. No more washing at the laundry at the corner of the street, because Chez Nestor equips each apartment with a washing machine! And finally no more paperwork – our team will open ALL the contracts you need for you.
Everything you need to know about our flatshares is directly available on our website.  This includes:
the nationality and the activity of the occupants of the apartment
the list of the furniture and equipment provided
the ground plan of the apartment
some pictures of EACH room and common areas
the list of public transports and universities you can find nearby
 
With all the information provided, your choice will be easy as pie! However, whether you need more information you can always reach our team by phone and eventually book a visit in one of the apartments you like (Mon. to Fri. 9AM to 6PM).
You will not be disappointed since our apartments look exactly as the pictures you can see on the website and are decorated with taste.