I'm looking for a furnished flatshare : our easy solution!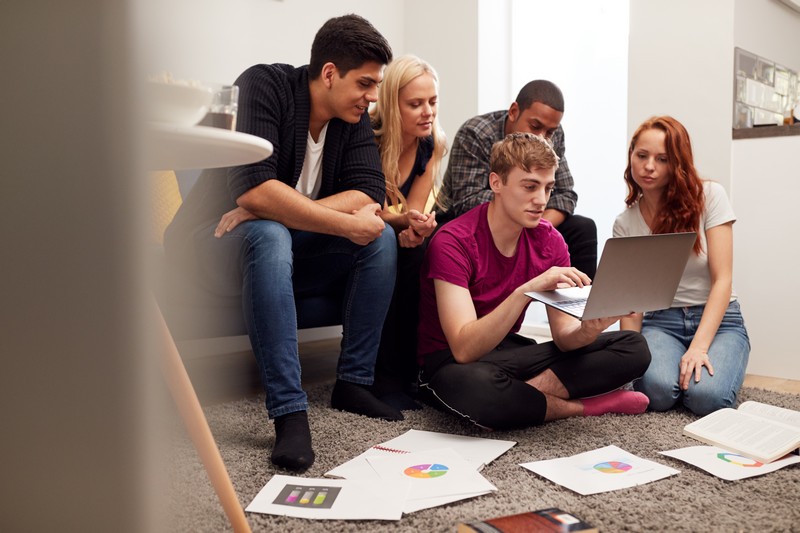 You are looking for furnished flatshare but you feel lost in the process? Here is a small article, which will show you our solution to quickly and easily find a furnished shared room.
Because yes, all our accommodations are furnished with care by our teams! You don't have to overload your luggage the next time you move in. If you are trying to integrate a shared apartment in a large city, Chez Nestor could certainly be the solution to all your problems!
Nestor imagines a complete service for you, offering ready-to-live-in housing right in the city centre. Our main mission is therefore to make access to housing as easy and fast as possible. If you are not convinced yet, continue reading this article to find out more about Chez Nestor and its service.
No need to spend time looking for it, the solution is already here!
As announced, Chez Nestor is concerned for you and wishes to provide you with a turnkey solution to formalize the colocation and make it as accessible as possible, and this in the minor time possible. Are you a student or a young employee? Don't panic, you're in the right place.
Here you will find a list of the main advantages of Chez Nestor.
#1- An individual lease
An individual lease means more freedom for you and also for the other roommates. You can integrate and leave your flatshare in the blink of an eye, without any commitment and with no impact on others and their contract. Unlike a common lease, where all roommates are listed, an individual lease is specific to each roommate. Even if more rare, since disadvantageous for the owners, Chez Nestor is committed to providing you with the best solution for your needs and therefore offers an individual lease.
#2- Fully equipped accommodation
Our teams work tirelessly to furnish and equip the apartments at your disposal. All this to guarantee you a quicker and simpler layout. Moreover they are furnished with a particular attention for design and comfort! In the apartment you will find everything you need for everyday life: a washing machine (no need to go to the laundry once a week!), an oven, a microwave, an iron, a duvet and pillows, as well as all the furniture… in short, the whole!
#3- Contract openings, we take care of it for you
Contract openings often require too much energy, don't you agree? But with Chez Nestor, you don't have to worry about it. We take care of the opening, follow-up and possible termination of your water, electricity, internet and even your home insurance contracts. The price of your rent will therefore also include the price of your invoices. Check out our included services.
#4- Free technical support
Something wrong with the apartment? Whether it is an internet failure or you need hot water, our team will be there to help you and find an efficient and fast solution. A telephone number is at your disposal to contact our company and explain your technical difficulties. At Chez Nestor, there are no problems, only solutions!
In short, Chez Nestor does everything possible to help students and young working people looking for a shared apartment.
 
So go ahead and take a look at our platform! A vast selection of accommodation in Paris, Lyon, Montpellier, Toulouse and Lille awaits you.
The reservation is made entirely on the website in less than 10 minutes and you can move into your ideal shared apartment sooner than planned!