Top 10 of the most beautiful Chez Nestor's rooms in 2018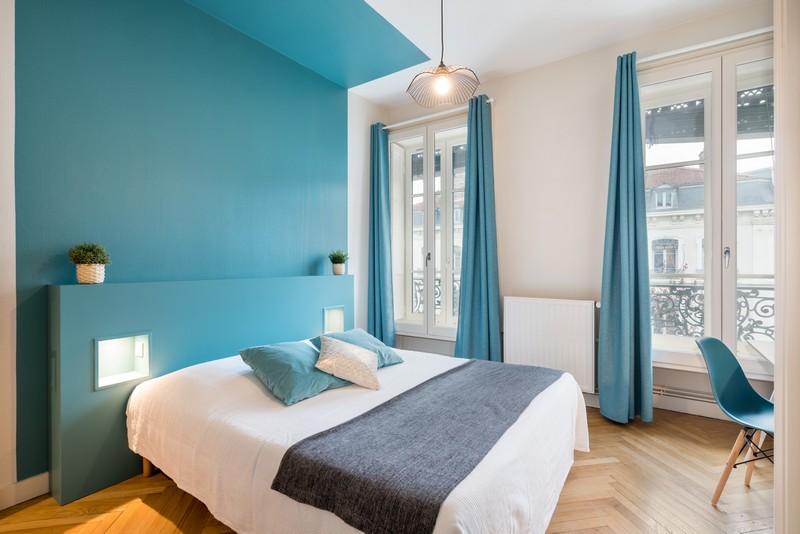 Each year, Chez Nestor teams renovate, decorate and rent hundreds of rooms in the cities of Toulouse, Paris, Lyon, Montpellier and Lille. New year means a review: let's look back at our ten most beautiful rooms in 2018.
---
FLAT-SHARE BY CHEZ NESTOR
---
Leader in colocation in the city centre, Chez Nestor works on a daily basis to improve the housing conditions of nomads in France. In 2018, no less than 300 new rooms were fully furnished, equipped and decorated by our teams.
Between the renovation work, the improvements, and the maintenance, let me tell you that our "operation department" does not have time to be bored. The high standard of our apartments is increasing a little more every day, and if you believe the popularity of our shared apartments, you won't tell us the opposite. We have selected for you, the 10 rooms that seem to be doing well: discover the photos of our favorite apartments.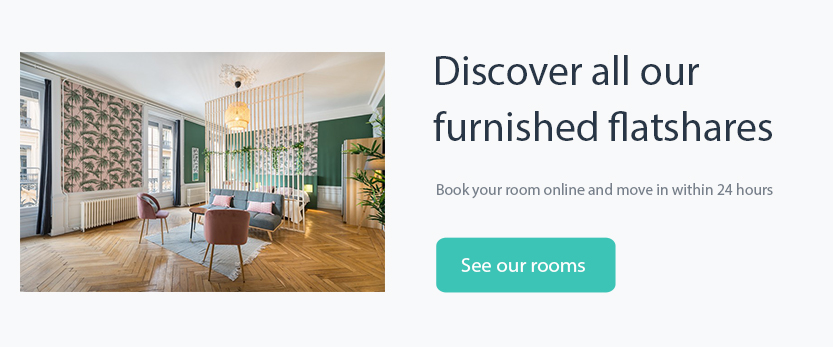 ---
CONQUERING LILLE #1
---
In the heart of the "République – Beaux Arts" district, this charming 20m² room opens the doors to the city centre of Lille. Bright and spacious, you can be seduced by its large "living-room" area, a major asset in shared accommodation!
---
A SMALL READING AREA #2
---
With a surface area of 22m², the room in this apartment in the third arrondissement of Lyon looks like a cosy hotel room. How can you not fall in love with this magnificent relaxation area under the window?

---
A COLORFUL ROOM #3
---
Only a few minutes from the Gare Part Dieu in Lyon, this 18m² room opens onto an inner courtyard for even more tranquility. Its vintage, geometric and colourful wallpaper contrasts with the immaculate whiteness of the walls.
---
UNDER THE ATTIC OF TOULOUSE #4
---
This 26m² room under the roofs of Toulouse is one of the largest in our entire real estate portfolio. Everything is based on the exposed beams, highlighted by a magnificent parquet floor and the luminosity, giving this space a pretty depth.
---
THE TRANQUILITY OF PARIS #5
---
High ceilings, parquet flooring, retro atmosphere, marble fireplace, and two large windows overlooking a rarely visited inner courtyard… There is no doubt that this 22m² room, only 300m from the Place de la Nation, has everything to make us forget the noisy streets of the Parisian city centre.
---
A pied à terre in Issy-Les-Moulineaux #6
---
It is in the heart of Issy-les-Moulineaux, on the South-Western border of the Parisian capital, that this pretty 17m² room is set in simplicity. Immaculate white walls and a beautiful entrance of light accentuate the sobriety and elegance of this little corner of softness.
---
When Chez Nestor creates spaces #7
---
Small but above all very well exploited, this room in Lyon, which was optimised in 2018, is proof of the work of Chez Nestor's furniture teams. Special mention for this mezzanine bed and its built-in desk that make us feel like children again.
---
The charm of a Parisian room #8
---
A few meters from the Montparnasse Tower, this 15m² long space and its pretty balcony have retained all the charm of the old Parisian apartments. Some colorful touch are enough to galvanize the room.
---
AN APPARTEMENT SPRUCED UP BY CHEZ NESTOR #9&10
---
Recently renovated, the rooms of this apartment in the 3th arrondissement of Lyon reflect the upscaling of our apartments over time. It is therefore quite naturally that we melt for, not one, but two bedrooms of this apartment.
On one hand, under the attic of this 5-storey building, you can be carried away in a warm and comfortable setting, accentuated by the few stone walls and the yellow reminders here and there.
On the other hand, it is a completely different atmosphere, a very bright and sober room whose vintage wallpaper transports us back to the 90s. This apartment started 2019 with a new look.
Want to change your mind? Find the right room for you in one of the biggest cities in France! If you are a young active person or a student, with Chez Nestor you are sure to find a completely renovated, equipped and furnished room, a few minutes from the city centre. Try the Chez Nestor's experience.