Top 5 best websites to find a flatshare in Lyon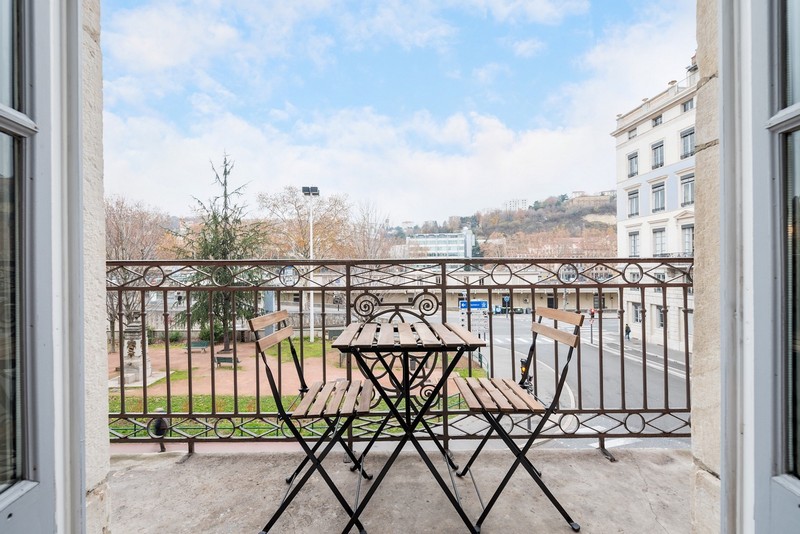 Lyon is the city of lights, famous for its romantic bridges crossing the two rivers, the Notre-Dame de Fourvière Basilica on top of the hill, its student atmosphere and its busy streets. Pubs, typical restaurants and lot more wait for you! Did you decide to move to this incredible city? Well played! But now, time has come for you: you need to find a shared accommodation. Don't panic, here you'll find a list of the 5 best websites to find a flatshare in Lyon. Let our experience guide you and you'll find a flatshare in less than no time!
---
#1 Find a flatshare on "Le Bon Coin"
---
Le Bon Coin was founded in 2006 and it is today the most used website for publishing small ads in France. Here you'll find everything you need, including some nice flatshares.
Visit the website and look for 'colocation' to find all the ads offering a spare room in a flatshare in Lyon. However, the website is so popular that finding a room can be tricky. The people offering rooms often receive thousands of requests daily. So, you'd better build your file properly if you want the highest chances to find a room.
Lastly, beware of the scams. Unfortunately, the website is full of them. If an ad seems too perfect, do not hesitate to contact the owner or the offeror to get more details and check the accuracy of the information provided.
Do not give out any personal – or bank details and do not make any payment in advance.
---
#2 Appartager : flatshares offers
---
The website was created in 1999 as a sub-part of the American EasyRoomate website. They proclaim themselves the leaders in flatsharing in France. When you visit the website, you must create an account in order to see the rooms that are available on the website.
Once you fill in the registration form, select Lyon in the search engine to see the rooms. The descriptions of flatshares and flatmates are particularly important on this website: people spend lots of time writing them down so, do the same when you contact the offerors. Do not hesitate to describe your personality, including your passions, hobbies, future projects and everything that can catch the attention and make you remarkable.
Lastly, you can choose the language of the website, so don't be afraid if your French is not perfect at first.
---
#3 La Carte des Colocs : flatshares guide
---
La Carte de Colocs is the youngest of the websites dedicated to flatsharing. It was created in 2013. Searching for a room in a flatshare has never been easier than that! The search engine relies onGoogle Maps, so it is possible to geolocalise the apartments on a map, just like on Airbnb
So, if you have a favorite neighborhoud, this website can help you out!
Unlike Appartager, you won't need to create an account to see the rooms. So be patient and start answering all the ads you're interested in. Few messages and maybe a phone call are appreciated in order to get to know the other person and then start flatsharing together!
---
#4 Chez Nestor : easy furnished flatshares
---
First, you need to understand one thing: Chez Nestor is not an ad website. On the contrary, it is the first online platform to offer its own bedrooms in furnished flatshares. Thanks to this service, you'll have direct access to qualitative apartments, without any inconvenient.
The concept is very simple: Chez Nestor aims at facilitating student and young workers' lives by giving them the possibility to book their new apartments in few clicks. It offers a full service and some of the best ready-to-live-in flatshares. Internet and electricity, gas and water supplies are already included in the price just like the housing insurance. All equipment necessary is already in the apartment upon arrival. This includes a vacuum, a washing machine, crockery, a duvet and some pillow and a lot more.
Lastly, with Chez Nestor you'll benefit form an individual lease, so that it would be super easy to enter or quit a flatshare.
---
#5 Roomlala : a flatshares website
---
The last website we decided to show you is called Roomlala. This website is available in 12 languages and dates back to 2009. This ad website is 100% devoted to flatsharing. Students and young workers look for accommodation here from all over the world – France, Spain, Italy, Portugal, USA and so on.
When you first visit the website, you don't have to create an account to see the rooms.
So, what are you waiting for? Send your requests and try your luck!