A flatshare with individual lease in Paris? It's possible!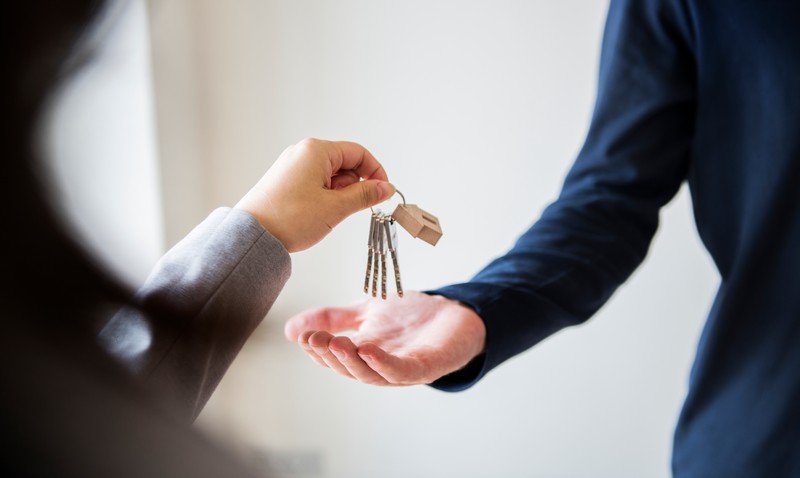 As you know, the capital of France is the largest city in the country with over 3 million inhabitants. Given its size, universities or schools (often among the most prestigious), businesses, corporate headquarters, small businesses are found by the thousands… which undeniably attracts young people for their studies or to find a job.
---
Living in a shared accommodation in Paris
---
If you come to study or work in Paris, you obviously need a roof to stay!
Finding a room in a flatshare in Paris is a real headache! Besides the problem of the huge and congested city, comes the problem of flatshare.
Can't you see? Generally, with flatshares you have a "collective" lease that all roommates share. Which means? This means that if a roommate leaves the flatshare, you must find a replacement as soon as possible to avoid paying more expensive rent.
But Paris is in constant motion! Many young people come just for a semester, for few months, for year…or more!
So what do you do if you finally find your perfect flatshare, but two months later you have to pay a lot of rent and it doesn't fit into your budget anymore?
Little pinch in the heart! Indeed, it complicates many things for your search of a shared accommodation in Paris!
But we have the key to the mystery! No more headache for your research… Chez Nestor is there for you. THE ideal solution for your flatshare in Paris.
---
Chez Nestor: A flatshare with individual lease!
---
Present in many cities in France: Paris, Lille, Lyon, Montpellier and Toulouse, Chez Nestor is the leader in furnished flatshare in France. All their apartments are located in the city center, furnished, equipped… Well, ready to live for you!
Its objective? Simplify access to housing as much as possible for students and young working people between 18 and 30 years old.
How? Thanks to an individual lease specific to each roommate, but also thanks to a package of services included, and a reservation possible in less than 10 minutes on the Chez Nestor website.
An individual lease #1
Zero worries with your flatshare if your roommate decides to flee to the other side of the world at the last minute! You won't pay more or less, nothing will change for you. Thanks to an individual lease, specific to each tenant of the shared apartment, you are free to do whatever you wantwithout impacting your roommates.
All services included
All Chez Nestor apartments are fully furnished and equipped (renovated to new) for optimum comfort.
Having a room in a shared apartment with Chez Nestor is also:
Rooms eligible for the APL
Assistance available for you throughout your stay
Free after-sales service in case of damage in the apartment
Coverage: opening contracts (water, electricity, gas, wifi), home insurance, household waste tax, co-ownership taxes, etc.
Sheets for your first night
Anyway, one thing to do: get your keys and set up!
Rooms bookable in 1 minute!
That's right! It's very, very simple. All you have to do is go to the website and choose your ideal roomamong those proposed.
You will then find: descriptions of the apartment, the room, the neighborhood, public transport, schools nearby…, a map of the apartment, services available, and ALL the photos! So you don't even need a visit if you're away!
Then the turn is played, you choose the range of services you wish and your room is reserved.f you were just wondering how you were going to find your flatshare in Paris, you're just in time! Find your room in Paris with Chez Nestor without worrying about exceeding your budget thanks to the individual lease!