Find a flatshare in Toulouse!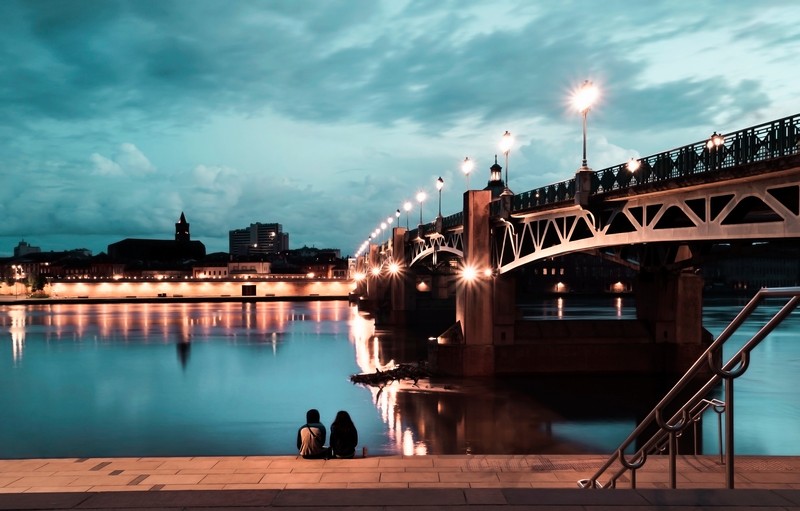 Toulouse is famous for being a city where life is good. It attracts large numbers of students and young workers between the ages of 18 and 35, ranking it as one of the youngest and most dynamic cities in France according to the newspaper L'Express
---
Toulouse : the Pink City
---
Being the second French student city, she pampers them! Subscriptions (like transport) at derisory prices, exceptional offers in many places, free cultural events… In short, the pink city attracts and welcomes students with open arms. The opportunities to find a job are high (3rd city after Paris and Lyon in France), it would then be the best city to start its career!
With these young people multiplying every year in our beloved pink city, flatshares have become downright fashionable for both students and young working people in their thirties.
The answer is unanimous: flatshares between young people yes but in the city centre! Impossible? Impossible is not French and even less with Chez Nestor!
---
A flatshare in Toulouse? It's right here!
---
Chez Nestor is THE specialist in furnished flatshares in the downtown for students and young workers between 18 and 30 years old. Its objective? Make their access to housing as easy as possible!
Want to know more? Come on, we won't let the suspense last, we'll explain!
#1 Furnished and equipped flatshares
All Chez Nestor apartments are carefully furnished and equipped by our teams to guarantee you exceptional living comfort.
Yes AND equipped: oven, microwave, toaster, coffee machine, dishwasher, washing machine and for the apartments with space, a dryer!
Everything is at your disposal! You just have to bring your suitcase.
#2 Downtown flatshares
Each flatshare is ideally placed to make your journeys in transports or with your own means of transport as easy and short as possible: all in the city centre! In the heart of the economic dynamism, close to faculties, companies, shops, restaurants, bars… In short, you have understood, everything you need is nearby.
#3 Flatshares with individual leases
The contract? An individual lease = zero problem! Why? Simply because each roommate has their own lease. He is free to move in and out of the flatshare freely without impacting his roommates.
That is: if a roommate decides to part with you, you will not pay more when he leaves! Nothing moves.
#4 All-inclusive flatshares
Chez Nestor team is at your service from reservation to departure.
She takes care of everything for you:
contract openings (water, electricity, gas, internet)
housing insurance
co-ownership charges
the tax on household refuse
technical assistance all along: a breakdown? a leak? The problem will be solved in less than 48 hours and free of charge!
100% after-sales service available for you! Our team is at your disposal throughout your stay with us.
For a flatshare in a city where happiness and opportunities seem to shine, Chez Nestor is also there to beautify everything!
Find your ideal room on our website!
Want to discover the biggest cities in France? Chez Nestor proposes to change the daily lives of young nomads between 18 and 35 years old, whether they are students or young workers. Discover our history and mission.