Furnished flatshare in Toulouse with Chez Nestor!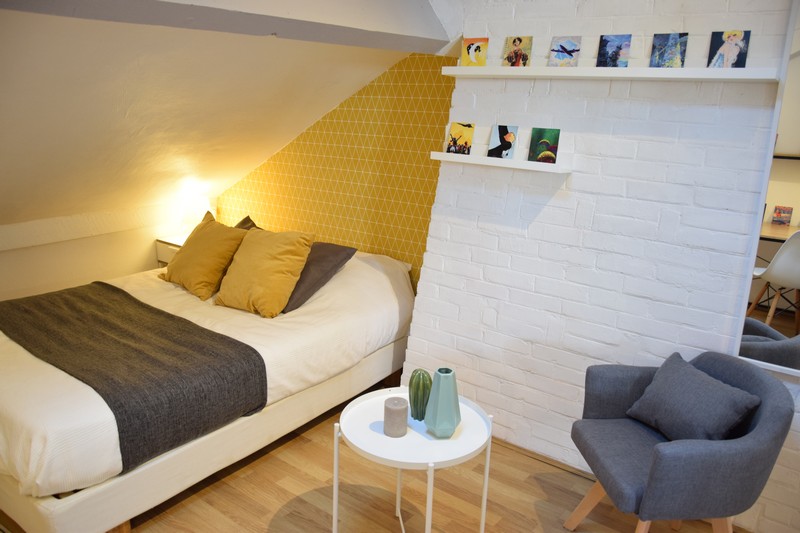 After Paris, Lyon, Lille and Montpellier we finally arrived in Toulouse, the famous Pink City! With so many students, how to find a flatshare in Toulouse? This might be difficult, particularly if you are an international student without a French guarantor. If this is your case, do not panic! You are in the right place to find the perfect furnished flatshare in the heart of the city.
 Toulouse is the third student city in France. Every year, thousands of students, young workers and researchers arrive here to find a bright future and a career. Plenty of prestigious universities are located in the Pink City, just like the Paul Sabatier University (UPS) and the Toulouse 1 Capitole University. The scientific pole of Toulouse is one of the most famous in France as well. Medicine, spatial research, science and physics amongst others are the most attended and appreciated universities by both French and international students.
---
A furnished flatshare available in few clicks
---
Based in Lyon, the City of Lights, Chez Nestor is specialized in furnished and fully equipped flatshares. We already run our estate in Lyon, Paris, Montpellier and Lille and – since March 2018 also in Toulouse. Our teams care about the well-being of students and young workers looking for accommodation. We do our best every day to make the most out of your experience in a new city. That's why it is our aim to make accommodation accessible in few minutes! For students and young workers seeking for accommodation in Toulouse, here a list of the advantages of Chez Nestor.
Furnished and fully equipped flatshare in Toulouse #1
You got it, with Chez Nestor you won't be bothered with buying new furniture and equipment. We have everything under control! A list of all the equipment provided in the apartment is at your disposal on our website. Each room and common area will be ready before your arrival. Oven, washing machine, dishwasher as well as a double-bed, a desk, curtains, a carpet… everything will be perfect when you arrive at the flatshare. All you need to do is enjoy your stay in the Pink City!
Your flatshare in Toulouse, in the city-centre #2
Choosing your new apartment is not an easy task. Lots of criteria are to be considered. We know you put particular care into looking for the best location possible – closed to the public transports and lots of commodities. That's why all our apartments are located in the city-centre. To make it easier for you, we wrote down a list of all the universities and public transport you will find in the area. You will find this list on our website, just below the description of the apartment. Each Chez Nestor flatshare is strategically located in the heart of the city.
A tailored service #3
At Chez Nestor, we know how life can be difficult for students and young workers when it comes to find a new apartment. Closing and re-opening all the utilities accounts can be extremely boring and time-consuming. That's why we are in charge of that as well – water, gas, electricity and even housing insurance are taken over by our teams. Life with us would be a lot easier, particularly when you are a young international student! Lastly, a free multilingual technical assistance is provided during the full length of your stay.
You now own all the information you need to book a room with Chez Nestor, this is going to take only few minutes! Visit our website to see our selection of furnished flatshares in Toulouse.