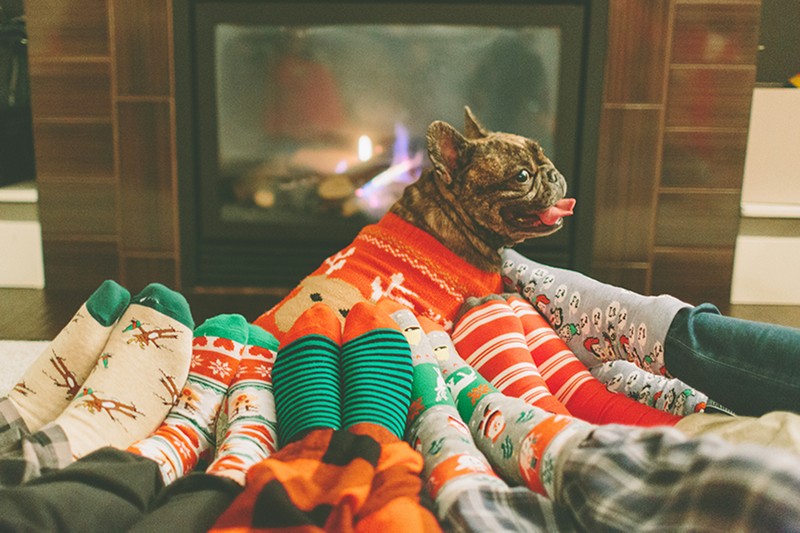 If you can't go home for Christmas, don't worry! France, as many countries in the world, is very happy to celebrate Christmas and you can see decorations in the street all through December (even before sometimes). Learn more about French traditions during these holidays :
---
ORIGINS OF CHRISTMAS
---
I think every people who celebrate Christmas know the origins of the feast, but it doesn't hurt to explain again the roots of this international tradition.
Christmas celebrates the birth of Jesus. However, we actually don't know when Jesus was born (some texts even prove that it was probably not during the winter) but December 25th was chosen by Christians to replace pagan celebration such as winter solstice.
Even if Christmas comes from Christian origins(and is the second most important celebration in the Christian calendar), almost everyone, independently of their religion, beliefs or country, celebrates what we called in French "Noël". In France, December 25th is a public holiday.
---
TRADITIONS
---
There are several traditions that have to be respected for Christmas: some are Christian traditions and others are becoming more and more present with the consumer society.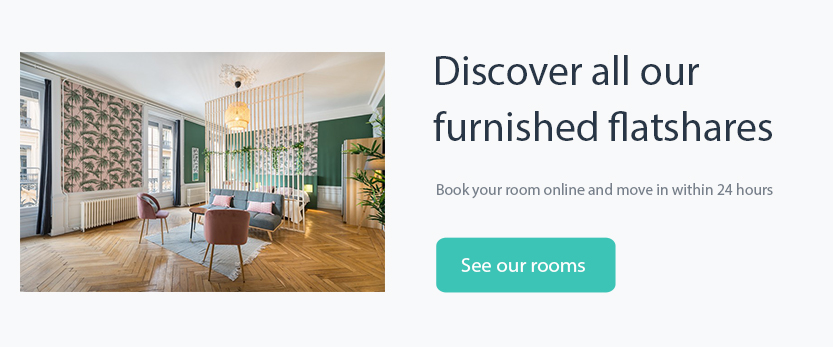 Advent is a period including the 4 Sundays before Christmas representing the light conquering darkness. Christians light a candle every Sunday and put them in a wreath. The wreath is now put on doors (without the candles of course!) and this tradition is behind the Advent Calendar. In the beginning, it was created to have children wait for Christmas and they would open it every morning to get little holy pictures. Nowadays, the pictures have been replaced by chocolate or toys, and even grown-ups enjoy them!
Usually, French families install little crèches representing the Nativity scene. Jesus is between Joseph and Mary, there are the Three Wise Men and some animals (they can vary but usually, there are an ox, a donkey, and some sheep).
The first Christmas tree appears in Alsace during the 16th century and symbolized eternal life and hope, as its leaves do not fall. This is one of the most popular traditions of Christmas and people love to decorate their "sapin de Noël" as we called it in French. The pine tree is usually decorated with fairy lights, garlands, bulbs, and on top of it, you will mostly find a star or an angel.
In France, we called him "Le Père Noël". The legend is the same all over the world: Santa Claus would come the night before Christmas, and bring gifts to children who have behaved during the previous year. Sorry if I'm breaking your heart, but this is only a legend and it is a very good opportunity for stores to achieve their biggest turnover of the year. But don't worry, Santa Claus is still a figure very appreciated in France and he is used to decorating most houses and shops. Some children even leave biscuits and a glass of milk near the chimney from where Santa is supposed to come. Nowadays, there is even an address to send a letter to Santa, and "he" answers to every one of them!
As France is very reputed for its food, you have probably guessed that Christmas dinner is something not to miss! For this occasion, we usually eat oysters, smoked salmon and foie gras for a starter, the main course is usually a turkey with green beans and potatoes, and for dessert, you have the famous Yule log (with mandarins sometimes to ease our conscience)!
The Chrismas markets in France are very popular and the most famous is probably the Christmas market of Strasbourg, that draws in more than 2 millions of visitors per year! They are usually in the open air, and you can walk through many stalls looking like little chalets that sell gifts, Christmas decoration and winter food and drink, such as mulled wine, gingerbread, hot chestnuts.
Here you go, you know almost everything about Christmas in France! If you want to sing some French Christmas Carols, you can go listen to them and learn the lyrics.
Young globetrotter, are you preparing a mobility in France this winter? Find the perfect room in a shared Chez Nestor's apartment in Paris, Toulouse, Marseille, Lille, Lyon, Montpellier, or Bordeaux.