5 original restaurants in Lyon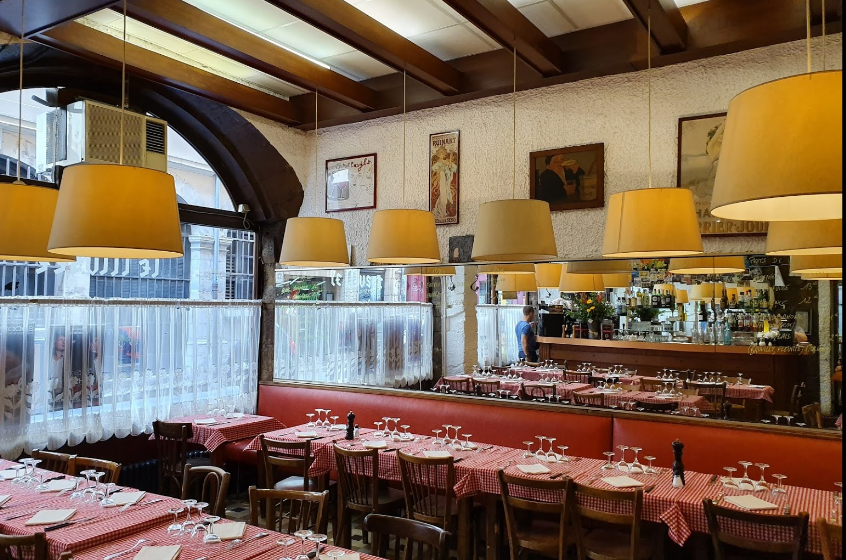 If you live in Lyon, you have probably noticed that restaurants are everywhere, and it can be difficult to make a choice sometimes. Here are a list of the most typical and best eateries to help you: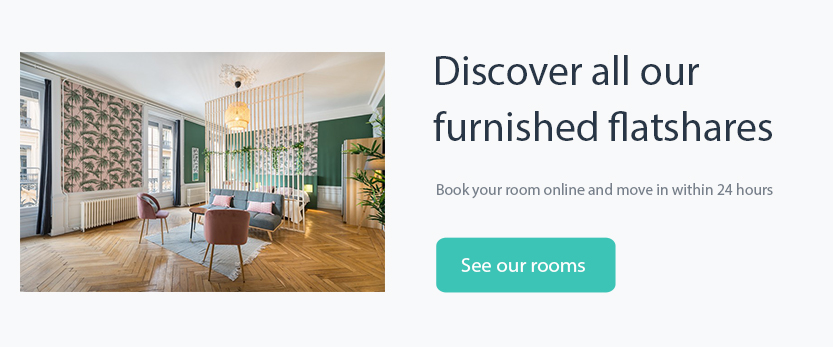 #1 The Kitchen Café
The Kitchen Café is at the same time a restaurant and a tea room, so you can go there for lunch (the establishment is not open for dinner) or for a snack. It opens quite recently, in 2014, but it has already dig in the gastronomic landscape of Lyon. The cook is from Sweden but she masters perfectly the French cuisine. She offers traditional courses brought up to date for a very reasonable price (menus are between €25 and €35). Don't forget to book a table because the restaurant is a victim of its popularity!
 
#2 Mademoiselle Rêve
A dreamlike name for a dreamlike place! Mademoiselle Rêve is a restaurant and a wine bar. For lunch, the eatery offers menus and dishes of the day, and at night, you can savor excellent wines with massive assortments of cheese and charcuterie. If you want to discover French specialties, this is the perfect place for you! The waitresses are obliging and nice, helping you with your choice if you are not a wine expert. What is remarkable about this place is that the prices are more than reasonable: you can pay €3,50 for a glass of wine, and the assortments for several people are around 16€.

#3 Le Musée
If you want to discover the gastronomic specialties of Lyon, you are in the right place! Le Musée is a typical "Bouchon Lyonnais" and offers many dishes that have made Lyon famous for its food, such as "Saucisson Brioché", Pike Quenelle sauce Nantua, and Praline Pie to name but a few. The decoration is old school and representative of the Bouchons' style with its checkered tablecloths and wooden bar. The owner, a former baker, gives you many information about Lyon's culinary and cultural history. The menus are between €20 and €30 according to the set menu you choose (with or without cheese for example).

#4 Deux filles en cuisine
Deux filles en cuisine is a very convivial French restaurant in the Pentes de la Croix-Rousse. The two chefs cook in front of the clients a unique menu that changes every day ! They offer a lemonade to every client who are sharing the two big tables of the restaurant. Their dishes are made with fresh products and they make people rediscover typical French recipes for only €15. You can also book the entire restaurant if you don't like the idea of sharing your table.

5# La Mère Brazier

This restaurant is not for small budgets – you will not find anything under €60 – so get your wallet ready! La Mère Brazier  is a two-Michelin stars restaurant named after Eugénie Brazier, a famous chef from Lyon and boss of the "Mères Lyonnaises". Her Bouchon is quite historical as it was created in 1921, and its success hasn't stopped growing ever since. You can taste refined dishes that are respecting the gastronomic traditions of Lyon, as well as delicious wines. The new chef Mathieu Viannay respects the place and we can see it in his courses. The establishment has been featured into two French cooking shows!
 
You have enough to make a tour of the flavours of the world with your roommates ????