5 restaurants to discover in the 14th arrondissement of Paris!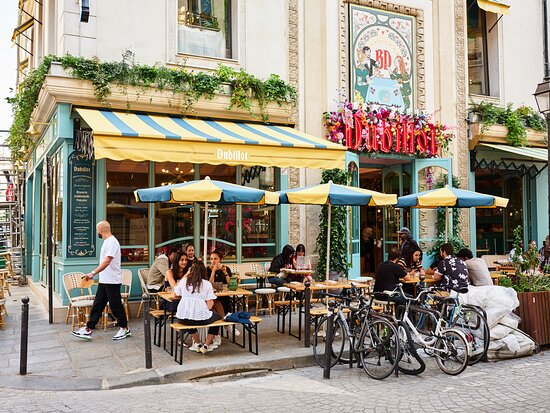 Are there cooking enthusiasts among you? If the answer is positive, this article is well for you! In the 14th arrondissement of Paris, we find the emblematic district of Montparnasse, on the left bank of the Seine. Birthplace of the Roaring Twenties, the district has always been the crossroads of artists from all over the world. This is naturally also reflected in the cosmopolitan and varied cuisine of the neighbourhood! Enjoy this top 5 restaurants of the world located in the 14th district of Paris to make a real culinary world tour in the company of your friends and roommates!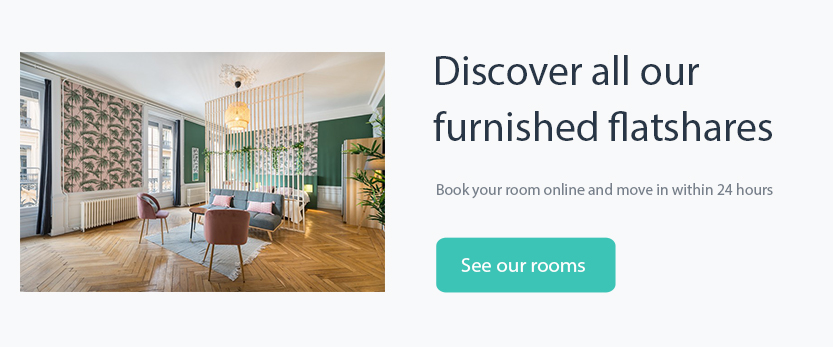 #1- Mandaloune
Lebanese Restaurant

To start our culinary tour in the 14th arrondissement of Paris, we decided to stop in an authentic traditional Lebanese restaurant. Mandaloune, located in rue Diderot, is one of the most cherished Lebanese restaurants in Paris. A chef able to make you travel with his dishes and discover the Lebanese specialities while spending a moment of pure delight! The 'discovery menu' is the best choice for an intitiation to Lebanese cuisine.

#2- Casa Dagusto
Colombian Restaurant

Have you ever tasted traditional Central American cuisine? Located in the street of Plaisance, Casa Dagusto is a destination to visit at least once during your stay. A very rich cuisine and an authentic Colombian atmosphere will accompany you during your meal. This charming little restaurant offers quality specialities accompanied by Colombian music! What are you waiting for?

#3- Dokkebi
Korean Restaurant
 
Rendez-vous at Raymond Losserand Street for our next experience, the Korean restaurant Dokkebi. If you're looking for a good, friendly and authentic place, here it is! In Dokkebi, prices are more than reasonable (at noon the restaurant offers 3 different menus for 10€, 12€ or 14€), so don't panic for the budget. Plus, the food is tasty and fresh !
 
#4- Ayako-Teppanyaki
Japanese Restaurant

Hidden a few steps away from the emblematic Cimetière du Montparnasse, this Japanese restaurant does perfect justice to traditional Japanese cuisine. With a family atmosphere and a very welcoming chef who is not afraid to juggle with his knives to entertain his customers, we immediately feel at ease, even more… it makes us want to go back! The freshness of the products is undeniable as is the kindness of the staff. 100% recommended.

#5- Il Barone
Italian Restaurant
 
We end up gently with a little tour of the Italian side. Located between the Montparnasse Cemetery and the Boulevard with the same name, this Italian restaurant deserves a try. Perfect for an evening with friends and roommates, as soon as you enter, you feel very welcome! If you want to taste authentic traditional Italian cuisine, friendly and not fake, this is the right address to add in your notes! Not to mention the servers' Italian accent that just makes you dream!
 
Here we are at the end of this list of the best restaurants from around the world situated in the 14th arrondissement of Paris! Now it's up to you to go test them with your friends and roommates! Let us know what you think 🙂