Where are the best burgers in Lyon?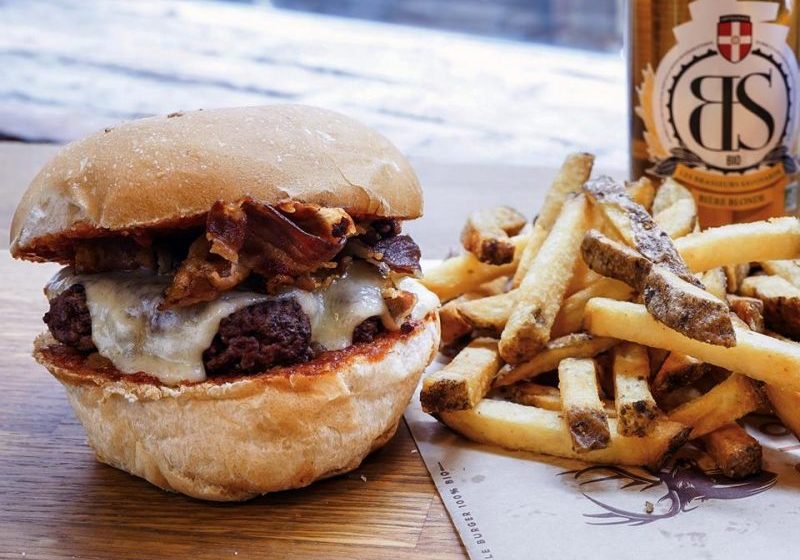 If you love hamburgers, don't worry, there are tons of burger restaurants in Lyon. But making a choice is not always easy. Don't panic, we're here to help you! Thanks to this small top 5, you will have several tracks to guide you and make you hungry…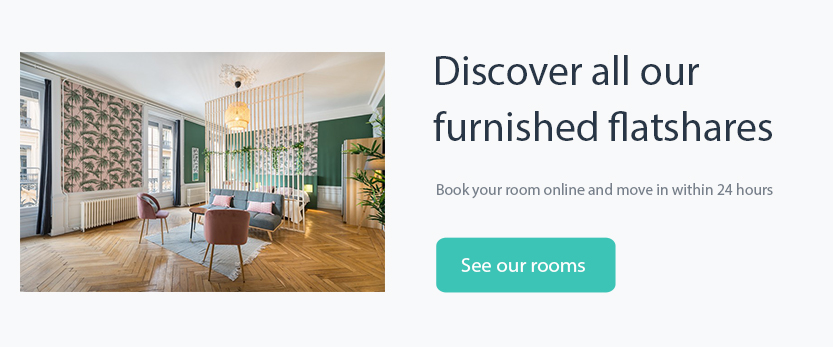 ---
#1 Big Fernand
---
Here, everything is homemade, from French fries to sauces, and if it's not, you can be sure that the products are of French origin (bread, meat…). They offer a variety of burgers, and if that's not enough, you can also make your own burger. You can choose your accompaniment and your drink, or opt for a formula. If you're vegetarian, you can still eat at Big Fernand's because they cook vegetarian burgers. The decoration is nice, it's easy to go to the restaurant because it's located in the Peninsula and it is very popular! Also, as it is a chain of restaurants, you can find Big Fernand in Paris, Lille, and Nantes.
36 Rue Ferrandière, 69002 Lyon
---
#2 Les Tontons Burgers
---
Located in the 5th district of Lyon, a few steps from the Church of Saint Georges, this restaurant knows how to sell its burgers and bagels! The restaurant is inspired by the famous French film Les tontons flingueurs. Its decoration will make you dream: old cameras, films and other stage objects are hidden in this restaurant. With their sought-after recipes at low prices, they began to make a very good reputation in Lyon, and one can blame, among other things, the kindness of the staff for this success.
86 Rue Saint-Georges, 69005 Lyon
Photo : ©LesTontonsBurgers-Facebook
---
#3 King Marcel
---
As King Marcel is a chain, you can find this restaurant in Lyon but also in Paris. As its name suggests, you can guess that it is a very French restaurant, which prepares burgers with French ingredients like Saint-Nectaire or mushrooms, and their meat comes exclusively from France… They also plant a small French flag in the bread of their burgers. They also offer reduced prices for students and if you live in Lyon, you can even have your burger delivered.
26 Boulevard Jules Favre, 69006 Lyon and 31 Rue Mercière, 69002 Lyon
---
#4 Guys and sons
---
Guys and Sons is particularly known for its more than original recipes. They offer a very wide choice of burgers from classic cheeseburger to burgers cooked with duck and foie gras, and they also prepare vegetarian burgers. They have their own homemade fries and sauces, and they also deliver their food (and let you know if they're late!). They are also present in Montpellier and Clermont-Ferrand.
89 Cours Vitton, 69006 Lyon ET 14 Rue Tupin, 69002 Lyon
---
#5 Yabio
---
Yabio, with its deer head logo, is a burger restaurant specializing in organic food. They offer menus at reasonable prices and you can taste a vegetarian burger with a tofu steak. They make their own iced tea, and most of their products are French. The staff is nice and the restaurant is located in a nice corner of the 1st district.ers-Facebook.
19 Rue du Garet, 69001 Lyon
Photo : ©LeBonbon
Chez Nestor, a specialist in furnished, equipped and decorated shared accommodation, offers you flatshares in the heart of Lyon's city centre. All our rooms can be booked online in less than 10 minuts