Top 5 unusual parks in Lyon where you can enjoy yourself!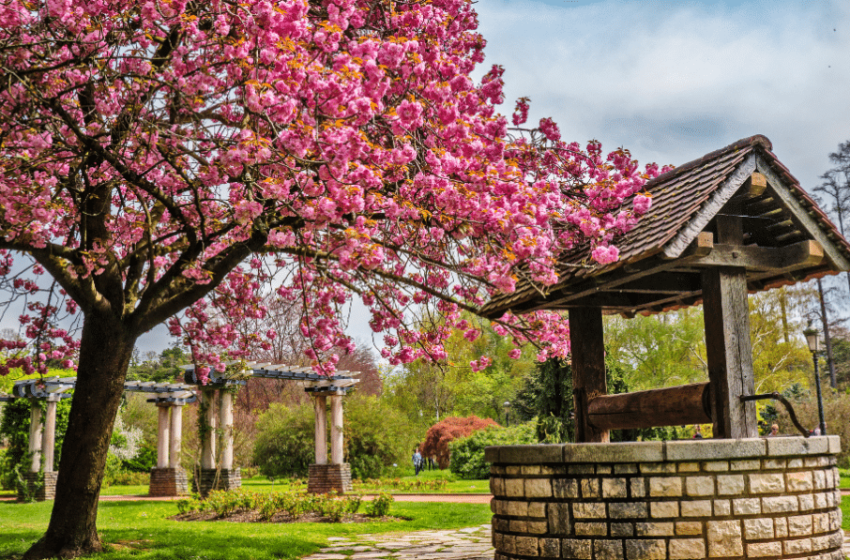 With the sun and the beautiful blue sky over Lyon, we only want one thing: to get out of our flatshare and walk around the city! And there is nothing better than to rest in a park to escape and spend a good time in a quiet environment. So here we are with this Top 5 of the unusual parks in Lyon where you can spend a good time in a friendly atmosphere! Enjoy your reading!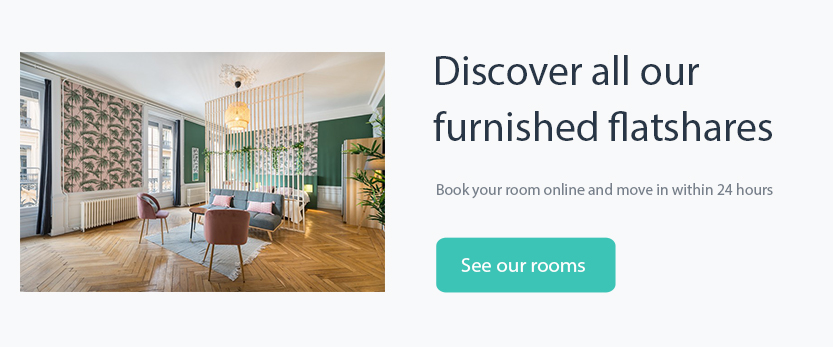 Top 5 of unusual parks in Lyon where to spend a good time!
#1- Le Jardin des Chartreux

We start with Le Jardin des Chartreux, which overlooks the banks of the Saône on the slopes of the Croix Rousse neighbourhood. A very neat garden, pleasant lawns, and one of the most romantic views make this one of the most charming parks in Lyon.
Ideal for picnics and evenings with friends, this garden enjoys an amazing view over Lyon: from Part-Dieu to the whole of the Presqu'Île, part of the Old city and the quays of Saône, the Fourvière hill… from here you can admire Lyon like never before, day or night!

#2- Le Jardin du Rosaire

Le Jardin du Rosaire occupies part of the slopes on the east side of the hill of Fourvière, just below the basilica. Accessible from Vieux Lyon, this garden makes it easy to reach Fourvière in no time, so if you have the proper motivation to walk up to Fourvière, this garden is a must! Here you can admire a wide variety of different plants, each marked on the ground by a plate. Thanks to its elevated position on Vieux Lyon, this hidden garden gives you magnificent views all along your ascent to the basilica. Discover all the hidden benches in it where you can sit in the shade and admire the city!

#3- Le Jardin des Curiosités

We stay around Fourvière to discover another garden hidden in Lyon. This place is well hidden, a place where you don't randomly end up! But the trip is worth the effort. Located in St Jus, this small garden occupies an area of over 6000 m². We are once again high up above the city, so here you get another different view of the city. From the Jardin des Curiosités, you are taken directly onto the rooftops of Lyon with an exceptional view over Confluence.

#4- Parc des Hauteurs

Once the ascent to Fourvière is over, all you have to do is stop in the Parc des Hauteurs. This place is even registered with the world heritage of Unesco of Lyon and it possesses a part of the mystery, which completes its charm. If you are looking for a little walk in the woods while staying a few steps from downtown, this is where you should come! Take the Quatres Vents footbridge overlooking the gardens and lose yourself in the paths of this park!

#5- The Rosa Mir Garden

 
We enter here a totally unusual place, one of the most hidden in Lyon. Located at Croix-Rousse (the district doesn't stop delivering astonishing surprises!), this garden is ready to surprise you with its originality. Hidden in a courtyard inside the main street of the Croix-Rousse, it was entirely designed by Jules Senis and dedicated to his mother, Rosa Mir. As early as 1958, Jules Senis accumulated stones and pebbles to entirely decorate this inner courtyard and transform it into a true work of art! Learn more here! 
 
Here we are at the end of this Top 5 of the most unusual parks in Lyon! What are you waiting for? Which one are you going to visit first?