Guide to markets of Lyon or how to find great deals with an Erasmus budget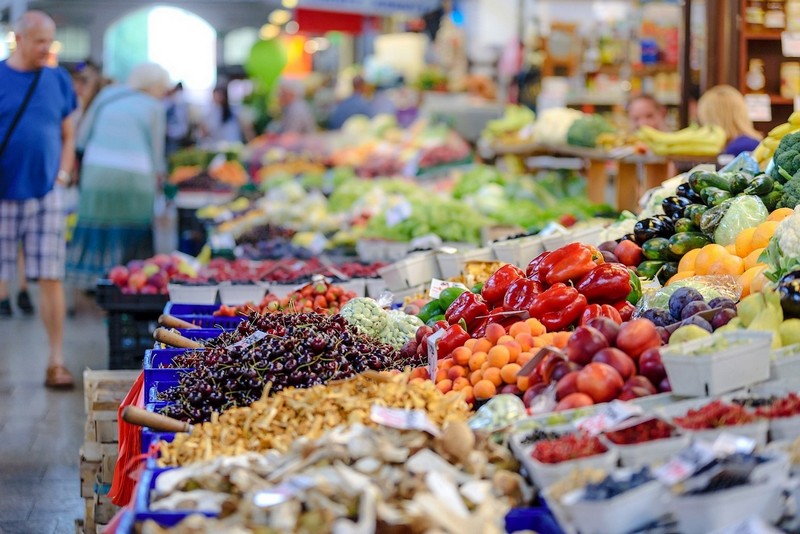 Do you enjoy discovering great deals whilst shopping for unique products? If so, there is no better place to browse for bargains than in Lyon, which is not only known for its food but also for its assortment of markets!
---
Food and flower markets in Lyon
---
Food markets have been associated with French tradition for centuries, and as most shops are closed on a Sunday, they remain an integral part of the country's culture. Not only is it cheaper to buy from a market stall, but the goods are normally produced locally, therefore it is a healthy alternative to buying supermarket food which can be of lower quality. Also, thanks to both Lyon's central European location and its status as an intercultural city, you can find products from all over the World in each food market!
On Sunday mornings, it can be pleasant to stroll along the riverside whilst food shopping. Except for Mondays, the market along the 'Quai Saint Antoine' is open every morning from 6 a.m. to 1 p.m., and is particularly worth getting out of bed for, even after a Saturday night!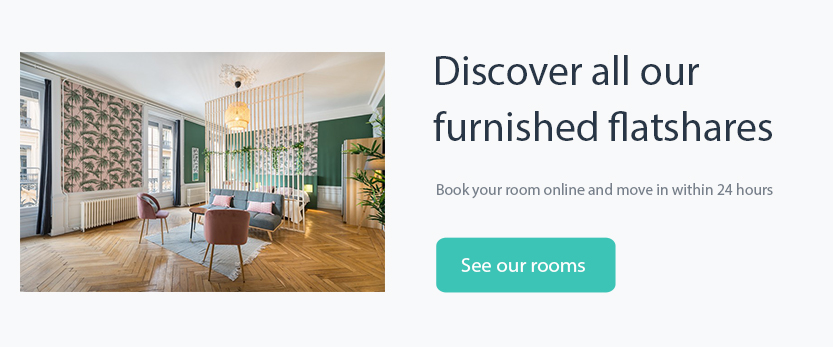 The Croix Rousse market primarily sells food and flowers and is particularly busy on a Sunday. Although situated on the top of the Croix Rousse hill, the walk is certainly worth it due to over a kilometer of interesting stalls which offer an assortment of unique edible treats. Open from Tuesday to Sunday from 6 a.m. to 1:30 p.m., head to this market to buy fresh fruit and vegetables, pre-roasted chickens, flowers, spices and even bee pollen (if you are feeling adventurous!)
---
Art, antiques, and fashion markets in Lyon
---
If you are looking for something more unusual, there are many markets in Lyon which can offer inspiration for a creative project or an interesting souvenir or gift to take home.
Head to the Quai de Romain Rolland every Sunday for the 'Marché de la Création' which is open from 8 a.m. to 1 p.m. Every month, the best artists are chosen to display their painting and sculpting work in over 170 different stalls!
After your visit to the Quai Saint Antoine market, why not walk further along the Saône to the Quai de la Pêcherie for the 'Marché aux Livres.'In this busy outdoor market, you can find second hand books, comics, postcards and many more individual items, perfect for delving into French literary culture! Open every Saturday and Sunday from 10 a.m. to 6 p.m.!
If you are a fan of vintage fashion, the 'Marché de la Mode Vintage' takes place once or twice each year, so it is worth regularly checking their site to ensure that you do not miss any events! Also, Lyon hosts many open-air second-hand clothes and antique markets called 'brocantes,' 'vide dressings'or 'marchés aux puces'. These are often advertised on posters and banners across the city.
---
Tips | How to become a market shopping expert
---
Browse before you buy! Don't just settle for the first item you see, as it is likely that there will be a vendor selling the same but for cheaper just around the corner…
Don't be afraid to practice your French, but if the stall is busy it may suffice to just point at the item you would like to buy. The marketplace is also perfect for learning vocabulary, so set yourself a challenge and learn the French word and pronunciation for five unusual vegetables!
Go later in the day. This may be great news for those who are not early risers, as sometimes it is better to head for the market towards closing time, as vendors are keen to sell their products and will lower their prices as a result!
Have a look at the list of markets on 'Le Petit Paumé' for information on events and stalls around Lyon. The city hosts so many markets that it is possible to find one every day of the week!
It's a good moment to share with your flatmates thanks to Chez Nestor flatshares!
Do you know Chez Nestor? French leader in furnished and ready-to-live shared accommodation, Chez Nestor supports you in the biggest cities in France and Spain, to make your search for accommodation easier. Book your room in only 10 minutes on our website and enjoy our all inclusive services!