Practical guide: finding accommodation in France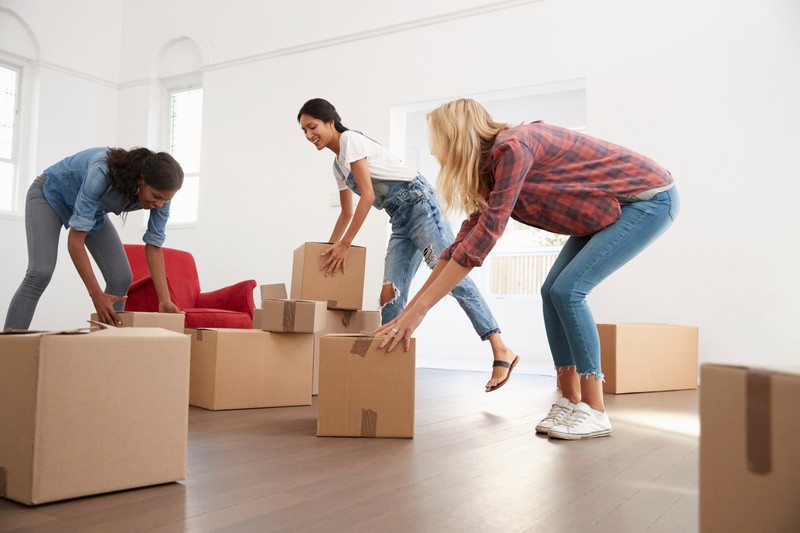 Looking for accommodation in France is not always an easy task, especially when you come from another country. To help you in your research, Chez Nestor, a specialist in furnished and equipped shared accommodation in France, has some top tips. Find out how to organize your research with these steps.
If you've been here before, you know that finding the accommodation of your dreams doesn't happen overnight. Between reviewing dozens of sites, lowering your standards or comparing the different types of housing, we admit, it's difficult to find your perfect place!
We will show you that you can reduce your search time by asking yourself the right questions – Shared flat or apartment? Furnished or empty? Charges included or rent only? –  from the very beginning! Take the time, and get organized – that way you will get an idea of your needs to find your ideal home. After all, it will be your future place to live!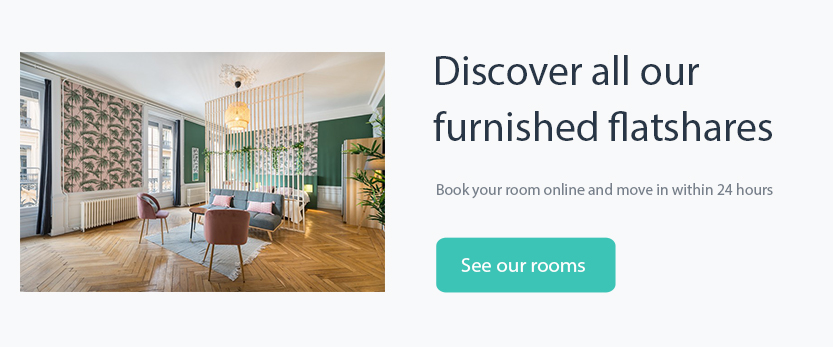 ---
The steps of the accommodation search in France
---
Finding accommodation is divided into 5 main steps:
Choose a type of accommodation #1
Considering your needs, personality and situation, it is important to define the type of housing you want to live in. You can choose between:
A house: perfect if you are moving with your family.

An apartment: you want to live alone and you can afford a bigger place than a studio, then this is the best option!

A studio: you REALLY want to live alone, even if for the moment you can't afford to live in a larger apartment. A studio is a good alternative to living in shared accommodation or an apartment.

A flat share:

shared accommodation

is the most economical and social housing solution available to you, especially if you are still

a student or young worker.

You can find the

advantages of flat sharing

in this article.
To give you an idea, here are the types of accommodation most sought after by french people at the end of 2018 according to LocService.fr.
Establish your budget #2
Once you have chosen the type of accommodation you are dreaming of, it is important to set your budget, taking into account the hidden costs and charges:
opening contracts,

taxes on household waste,

condominium charges,

home insurance,

nameplate on the intercom…
Set up your rental file #3
Whether you use an agency or not, you will probably have to prepare a rental file to apply for the properties you are interested in. It is always advisable to prepare it in advance, in order not to be caught off guard when the time comes to apply
Be careful, there are some documents that you should not attach to your rental file, even if the landlord asks for them::
A photo ID

A bank statement

A marriage contract

A medical file

A criminal record
Once you have completed those steps, you are finally ready to visit as many places as possible, so that you can find the one that meet your requirements and finally move into your new "home".
---
Chez Nestor: an easier way to find accommodation in France
---
You are looking for a room in a shared accommodation but you don't have the time or the desire to start incessant administrative procedures? Simplify your life with Chez Nestor: a specialist in furnished, equipped and easily accessible shared accommodation in France.
With Chez Nestor, you can easily compare hundreds of furnished and equipped flatshares in the largest French cities: Lyon, Paris, Lille, Montpellier, Marseille, Bordeaux, Toulouse! To make your accommodation search even faster, you can book directly on our website in less than 5 minutes in complete security!