The 10 french movies you have to watch with your roommates !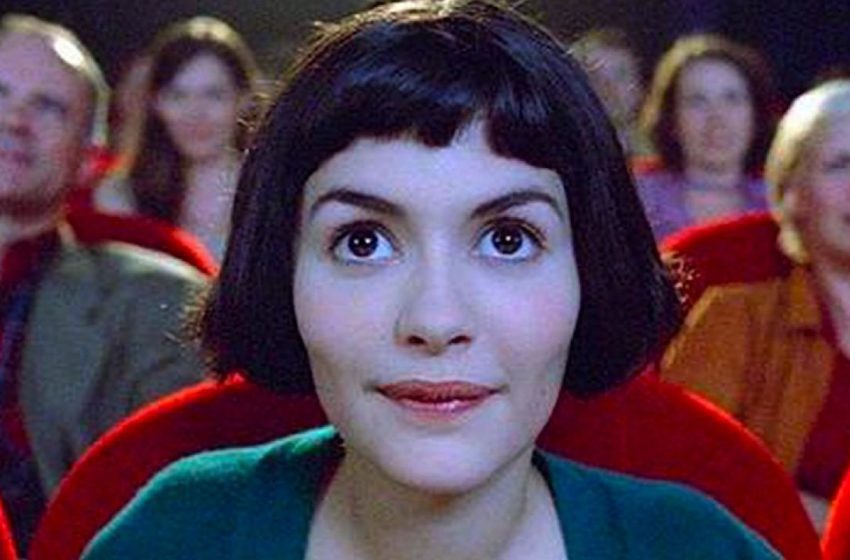 It could be nice to improve your French by watching a French movie with your roommates !

Here is a list of 10 French movies you must watch !
#1 Le Père Noël est une ordure
As the name suggests, the story takes place on Christmas' Eve in a company called SOS Amitié, which has a line taking care of lonely people in distress. Several people come to the agency and create a ludicrous chaos! Almost every French people know the lines of the movie, and it is broadcasted every year during the Christmas' holidays.

#2 Les Bronzés
Some actors of Le Père Noël est une ordure also play in these movies. It is actually a trilogy : the two first movies called Les Bronzés and Les Bronzés font du ski was released in the late 70s and the last movie called Les Bronzés : Amis pour la vie was released in 2006. The same group of friends goes in holidays in several places (to the beach, the mountain…) and hilarious things happen to them.

#3 Les Visiteurs
As Les Bronzés, there are several movies based on the same storyline. The first movie, Les Visiteurs was released in 1993, Les Visiteurs 2 in 1998, a remake called Les Visiteurs en Amérique was created in 2001 and a third movie will was released in 2016. Two men living in the Middle-Ages are brought into the 20th century.

#4 Astérix et Obélix : Mission Cléopâtre
This movie, released in 2002, is a loose adaptation of the comics books Astérix et Obélix. Many famous French comedians and actors are playing in the movie, such as Jamel Debbouze, Christian Clavier (also in Les Visiteurs and Le Père Noël est une ordure), Gérard Dépardieu, Monica Belluci, Dieudonné… The storyline takes place in Egypt and Cleopatra wants to prove to Cesar that she can build a palace in the middle of the desert in only 3 months. Her architect, Numérobis, is not sure of being able to do it, so he ask for help to Gaul with its magic potion.

#5 OSS 117
Jean Dujardin, the famous French actor revealed to the world thanks to The Artist, played the lead role in this movie. This is a parody of James Bond, except that the secret agent is a misogynistic, racist and a little bit stupid man. After World War II, he has to go under cover in Egypt to fight France's enemies. The storyline also takes place on several movies, the first movie called OSS 117 : Le Caire, nid d'espions was released in 2006 and the second one, OSS 117 : Rio ne répond plus in 2009.

#6 Bienvenue chez les Ch'tis

This movie has been a huge success in France, and in the whole world. Dany Boon, the director and also one of the actors, is a popular French comedian and is known for coming from the North of France. In the movie, a man working for La Poste is transferred in the North of France, not far from Dunkerque and is more than depressed by the news because he has awful stereotypes about the North and the people living there. The comic dimension of the movie is brought by the clichés that are exaggerated and the accent of the protagonists.

#7 Intouchables
This is the most recent movies of the list. Intouchables tells the story of a tetraplegic man who needs an assistant to help him in his everyday life (shower, meals, medical care etc.). He hires someone who comes from the suburbs, has no experience at all and their relation is sometimes difficult but mostly endearing and funny. Omar Sy won a Cesar in 2012 for his role in the movie.

#8 Le fabuleux destin d'Amélie Poulain

If you want to learn more about the Parisian lifestyle, this movie is perfect ! We follow the story of Amélie, a young girl living in the district of Montmartre in Paris, who is a little lost with her life. She tries to be good and to bring good things into people's lives, forgetting to care about herself. The movie is set in the heart of Paris and is known to idealize the Parisian life.

#9 Les Petits Mouchoirs
The movie brings together many popular French actors such as Jean Dujardin, Gilles Lelouche, François Cluzet, Marion Cotillard, Benoît Magimel and many more! The story takes place in France when a group of friends learn that one of them has been in a terrible accident. They decide to go on holidays without him anyway, and have to live with their guilt. The film is very moving and was directed by the French actor and director Guillaume Canet.

#10 La Môme
Marion Cotillard, a famous French actress and the wife of Guillaume Canet, plays the leading role of Edith Piaf in this movie telling the story of the famous French singer. The movie has been praised for its excellent makeup team that has made Marion Cotillard unrecognizable. We follow the life of Edith Piaf, her successes, her sorrows while listening to her iconic songs.

And another idea :
La Vie d'Adèle
The movie is famous for having received the Palme d'Or of the Festival de Cannes in 2013. It is inspired of a French novel called Le Bleu est une couleur chaude, and it tells the story of a girl, Adèle, who falls in love with another girl, Emma (who has blue hair). They have a very passionate relationship and the movie has kicked up a fuss and has been censured in some countries because of very long sex scenes.