The 5 best fitness clubs in Lyon you need to go with your roommates!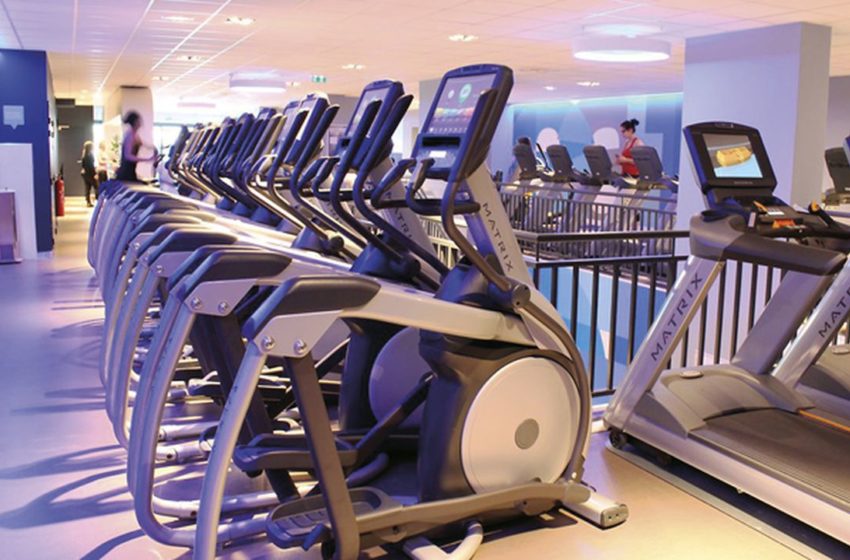 If you want to do sports without having to run in the cold or if you can't motivate yourself, go to one of Lyon's many fitness cubs! We've gathered for you the 5 best gym clubs in town! So, no more excuses, just get motivated with your roommates!
---
#1 "L'Appart" fitness clubs
---
L'Appart is a chain of fitness clubs located in France, and particularly in the Lyon region with 10 establishments. There are 7 venues in Lyon, and the most popular is the Opera. L'Appart offers a large number of sports classes, and there is something for everyone! If you want to relax, you can go to stretching or body balance classes. If you prefer cardio, you can join the body attack and RPM classes. If you prefer to enjoy sports and have fun to lively music, you can go to the Zumba or Step. If you prefer to be alone, you can use the machines that offer the possibility to watch TV, and even plug in your headphones, while you pedal or run!
In addition, the teachers at L'Appart are motivating and the premises are clean. Prices vary according to the schedule you choose, but to have access to all courses all day, you must pay a subscription of 49€ per month (+ registration fee).
---
#2 Wellness Sport Club
---
Secondly, Wellness Sport Club is one of the most popular fitness club in Lyon, which is both an advantage and a disadvantage. An advantage because it proves the quality of the establishment: guests have access to 160 different courses each week, there is also a wellness area with a sauna, a hammam, a jacuzzi, and a swimming pool.
You can book your courses directly online, and all this for 49€ per month (excluding registration fee of 100€). There are 3 Wellness Sport Club gyms in Lyon: Vendôme, Gambetta and Confluence.
---
#3 Keep Cool
---
Keep Cool has 6 fitness clubs in Lyon. The nicest one is a little out of town, but it's worth the trip to Vaise! There are 3 regular sports teachers in this club. The team rarely changes what is nice for people who like to have their little habits. There are plenty of machines available and a sauna. In addition, Keep Cool also offers interactive courses, and it is a channel that has fitness clubs throughout France. The premises are clean, as are the many showers. The club is particularly convenient for people working in companies based in Vaise.
---
#4 Inpulse
---
Inpulse has a rather original concept since this fitness club organizes its sports classes according to different "houses". You have the "sweethouse" that allows clients to exercise while dancing, the "freehouse" for those who want to get into shape, the "funhouse" where there are almost only dance classes, the "bravehouse" that is more focused on cardio and boxing classes, the "powerhouse" where you can lift weights, and finally, the "feelhouse" that offers singing, dancing and theatre classes.
The club is attended mainly by women as it is oriented to dance classes, and it is located in the 7th district. The average cost is 54€ per month (excluding registration fees).
---
#5 Fitness park
---
Finally, Fitness Park is a national network of fitness clubs. In Lyon, you will find two Fitness Park clubs: one at Confluence and one at La Part Dieu. Ideally located next to two large stations, they are easily accessible by metro or tram. The equipment at your disposal is all very high-end. Among the proposed activities you will find classes of musculation, cardio-fitness, cross-fit but also group classes!
As far as prices are concerned, the first month is only 19 € then 29 € per month.
Find your ideal flatshare with Chez Nestor! We propose renovated, furnished and equipped flatshares in the city center of Lyon!