Top 5 TV series to understand if flatsharing is the right solution for you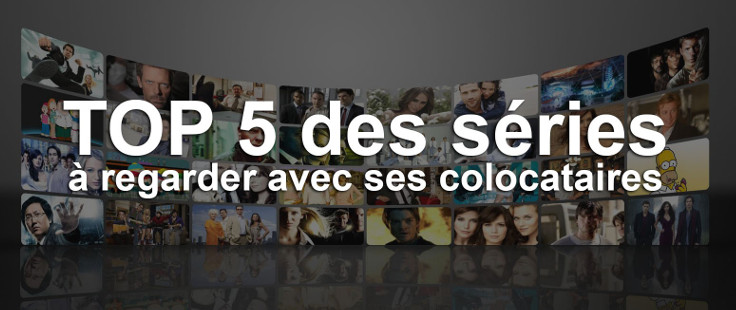 Sharing a flat, or in other words the art of living together in harmony, is a widespread practiceamong young people today. For years, television series have treated this subject in an often comical, funny, romantic, exaggerated, sometimes very profound way. Friendships, love, but also disputes and separations… sharing your life and flat is a hectic life! Is this life right for you? Discover it with our top 5 best TV series that expose the art of living together!
Tired of living in a broom cupboard or in 10 m² without windows, young people are turning more and more to shared accommodation, which brings them significant advantages: larger living spaces, company and more money in their pockets. Today, we take a tour on the American side with5 series of successful stories that reveal the secrets of living together. New York, where even shared accomodation has exorbitant prices, and Los Angeles are unsurprisingly the best scenario for these American-style series.
---
#1 The Big Bang Theory
---
We start out strong with our favorite psycho: Sheldon. With sharing his flat with him, Leonardo's life quickly becomes a hell punctuated by well-structured codes. The rules of the house are numerous and grouped together in a real Agreement between roommates signed by the two (even if we know very well how it goes with Sheldon's agreements…). Meet all the other band members in this Geek philosophy series!
---
#2 Friends
---
Rachel and Monica in "Friends" are friends since high school and they have shared everything: cocktails on the sofa in wedding dresses, unusual rituals and especially even boyfriends! Their friendship, which resists the worst disputes, is the pillar of this emblematic series that reveals the secrets of living together. If you haven't done it yet, go take a look!
---
#3 How I Met Your Mother
---
Friends since college, Ted and Marshall still live together in a great New York apartment 10 years after they met. Ted, architect, in search of his soul mate, is an eternal romantic. Marshall, a lawyer, in a relationship with Lily since college, is his best friend. The two are inseparable and live unlikely adventures together with Lily, Robin and Barney.
---
4# Community
---
Community features a group of "young adults" who need to return to college. Throughout the series, we follow Jeff, around whom six other charismatic characters gravitate: Britta, Abed, Troy, Pierce, Shirley, Bennett and Annie. Almost all of them belong to a different generation and are living proof that intergenerational flat-sharing can work perfectly well.
---
#5 New Girl
---
Jess' problems begin when, after a painful breakup, she finds herself stuck with Winston, Nick and Schmidt, three single boys in a sumptuous loft. If you like contrasts, here you will find your happiness. Jess, the girliest of the girls, confronts life in a shared apartment with three men, who, as we know… are not always the most respectful of living spaces! Not to mention their very different characters!
After snooping around these shows, what do you think? Is flat-sharing right for you? If the answer is yes, this is where it all takes place! Chez Nestor offers ready-to-live-in shared apartments in the largest French cities, including Paris, Lyon, Toulouse, Montpellier and Lille ! Don't wait any longer and live in the flatshare of your dreams with Chez Nestor.