Top 3 best universities in Toulouse!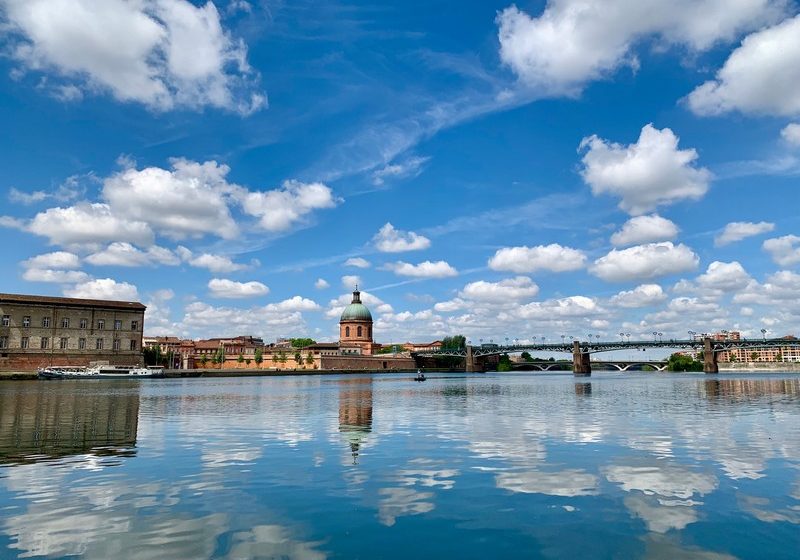 The number of French and international students arriving in the city is constantly increasing! You want to study in the Pink City, but you can't choose between the different courses? Let's see together the 3 best universities to study in Toulouse!.
---
Study in Toulouse
---
Toulouse is the fourth largest city in France, characterized by a unique architecture (just think of the incredible Capitole) and a nickname that everyone has come to know: the Pink City. This is due to the emblematic pink brick that characterizes most Toulouse buildings. The city is also crossed by the Canal du Midi, a UNESCO heritage site.

From the point of view of education, Toulouse attracts many students especially thanks to its aerospace centre, one of the most renowned in France.
---
Our selection of the best universities in Toulouse
---
Toulouse III University – Paul Sabatier #1
With almost 30,000 students, Paul Sabatier University is one of the city's most popular universities. Founded in 1229 (yes, you read it right!) Paul Sabatier is, with Oxford University and the University of Boulogne, the Sorbonne and still the University of Salamanca, one of the oldest universities in the world!  
At this university, you can study a wide variety of disciplines related to health, technology and sports. Thousands of scientists, doctors, dental surgeons, pharmacists, researchers and professors are trained every year in Toulouse, in this establishment, which is at the top of the best universities in France for the number of students and quality of training.
Université Toulouse I – Capitole #2
Located in the heart of downtown Toulouse, the University of Toulouse I – Capitole is also a very old university. Its academic excellence dates back to the 13th century.
 If you come to Toulouse to study a social discipline, it is here that you will find the best courses: social and economic administration, law, economics, political science and more.
Université de Toulouse II – Jean Jaurès #3
The University of Toulouse II – Jean Jaurès is the best address in Toulouse to study any literary discipline. Former faculty of letters, with an important history, it carries a long tradition of humanism and disciplinary openness.
This university, rich, plural and diverse, offers multidisciplinary courses and embraces all new developments in the fields of science and technology, but also in economics and management, and even law.
If you wish to find a stimulating environment from the point of view of the student and cultural life, here you will find your happiness: Jean Jaurès owns the only university cultural building in Europe!
Have you already found accommodation for your next year of studies in Toulouse? Chez Nestor, the leader in furnished flat sharing, has the right solution for you! Find all our shared accommodation ready-to-live-in directly on our website and enjoy your stay in the Pink City!
It's not always that easy to find a flat. You'll find here advices and tips from Chez Nestor, to help you find the apartment of your dreams.