Practical guide: public transport in Paris!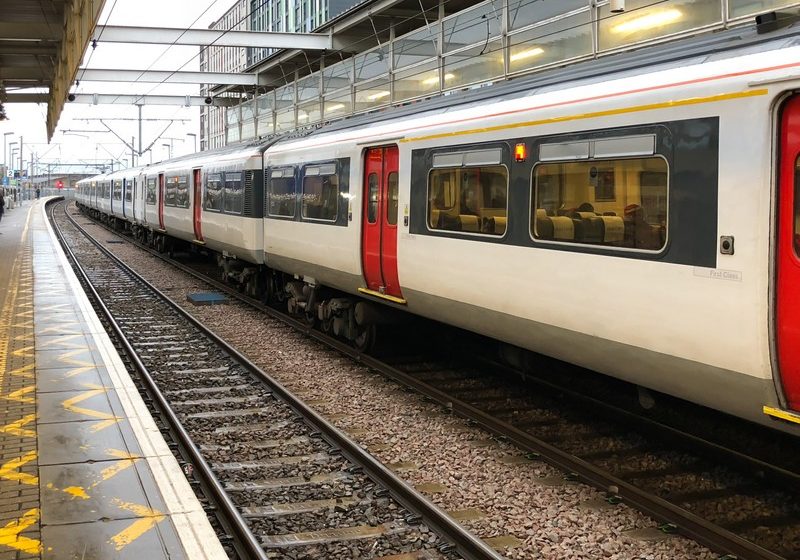 You just moved to Paris and you're like a little Indian in the Big City like in the movie?
This is all normal! The French capital is the largest city in France. With its 20 districts, its surface largely exceeds 100km2! So yes, it's easy to get lost…
Moving from one end of the city to the other is not done in 5 minutes and it is often inevitable to take public transport. Sometimes too far on foot or by bike, and the car… you'll never get there on time!
These public transports are under the RATP : "Régie autonome des transports parisiens". In order to estimate your itinerary, their site will be very useful to you! It is possible to find all schedules, plans, etc. Very useful to know which bus/metro/tramway/RER to take and to estimate the time it will take you.
 
But we will tell you a little more about these famous Parisian transports:
What kind are they? How do tickets work?
Public transport in Paris
#1 The Paris metro
The appearance of the first line dates from 1900, there are today 16 of which two automated (Line 1 and 14).
Attention! There are 16 lines but the numbers range from 1 to 14, no need to look for the 15 and 16. Number 3 has a 3a, and number 7 has a 7bis. Each metro line is distinguished by its colour.
This adds up to a total of 300 stations, which are veritable labyrinths: several subway lines, several exits, and long corridors endlessly! You can stay 5 to 10 minutes in a station to change lanes, or just to get out.
To avoid making mistakes and staying there for an hour, pay close attention to ALL the signs posted, follow your number and line colour, and especially be careful to check if it goes in the direction you want (check out the maps beforehand, on the RATP website or on those posted, there are some everywhere!).
Despite this Chinese puzzle, you will find many shops. And above all, some stations would be almost to visit due to their architecture or their paintings!



The waiting time in rush hour is about 1 minute, in off-peak hour 5 minutes, and less than 10 minutes in the evening! It is the most recommended means of transport in Paris.
The metro is almost entirely underground.
Small plus: most of the time, the telephone network is available!

#2 The Paris RER
Meaning the Ile de France Regional Express Network, the RER is a train that allows passengers to travel around Paris and its region. Its particularity is its dual management: one part is managed by RATP, another by SNCF.
It is especially useful to visit the surroundings of Paris to take a breath of fresh air outside the city!
Founded in 1961, it has 5 lines from A to E with 249 stops: almost as many as the metro for 3 times fewer lines! Each one is also distinguished by its colour.
For most metro stations, it is also possible to take the RER.
During rush hour, it takes about 5 minutes to wait, and 10 to 15 minutes in off-peak time.
The network is underground but it is sometimes possible, outside the city, to see it coming out the end of its nose!
And the mobile network is also available for most of the time!

#3 Parisian buses and trams

First appeared in 1828, there are 353 bus lines in 2018. It was only a few years later, in 1855, that tramways appeared, with 10 lines today.
With the buses it is possible to move from one point to another in the city, as well as in the Paris suburbs. They stand out with their colours: white and turquoise. Each line has its own number, and it is indicated, on the front or on the side of the bus, its direction. As for the trams, they are only in the outskirts of the city or in the suburbs. Once again each line has its own color, and it is also indicated its direction.
They're all outside. The waiting time varies according to each line. To establish an average, it takes about 10 minutes to wait for the bus, and 15 minutes for the tramway.

Tickets for transport
There are obviously many different subscriptions and tickets in Paris. To find them all, do not hesitate to visit this RATP website.
We have made a selection for you, the most relevant:
 
#1 Tickets
T+ Tickets: valid for 1 trip only. However you can use it for all means of transport in Paris. You have to count 1,90€.
Mobilis: 1 ticket to use unlimited during the day! Rates vary by area. For the complete formula, it is necessary to count 17,80€.
Weekend day passes for youth: if your friends come to you for a weekend, the youth weekend ticket is perfect! You must be under 26 years old and they allow you to travel unlimited all weekend from 4.10€. The price varies according to the areas you choose.

#2 Subscriptions
Navigo Packages Month and Week: if you come to Paris for only a few weeks or months, it is advisable to choose this package to take by the month or week. It allows you to travel unlimited in Paris for a week or for a month (to renew every week/month). Rates vary depending on the number of zones you choose. For all zones, 22.80€/week and 75.30€/month are required.
Imagine R package: student under 26? You stay in Paris all year round? He's the one for you. Valid for one year, it allows you to travel unlimited anywhere in Paris for 342€/year!
Navigo Annual Package: Are you over 26 years old? You stay in Paris all year round? Its rates vary according to the areas you choose. For all the zones, it is necessary to count 827,20€/year or 75,20€/month.
 
Go to the RATP ticket offices or automatic machines to pick them up!
 
For your stay in Paris, you now know how to get around with public transport! And if you're leaving in a Chez Nestor flatshare, you will obviously be in the downtown so you don't have to take all areas.
 
Don't forget to download the RATP application to get real-time information on traffic, breakdowns, strikes and schedules!