Top 7 winter sports to do in France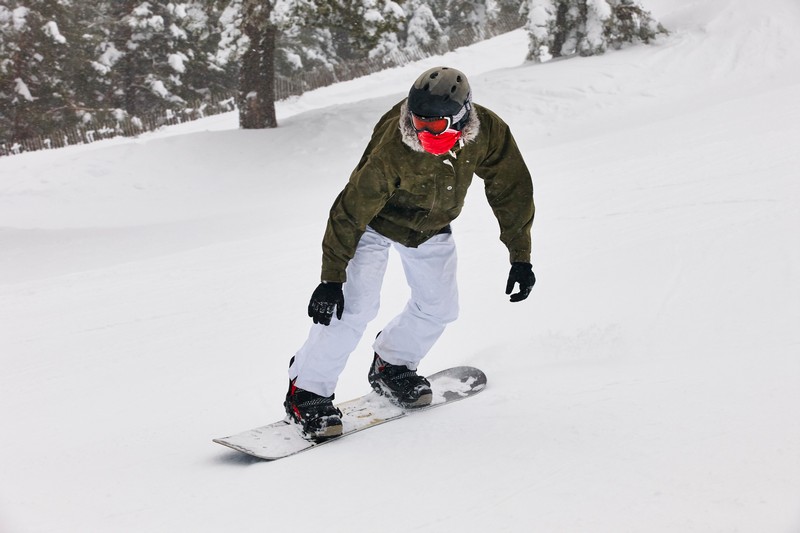 The show is finally here! It is time to eat some good old raclette and go out in the mountains! Here you will find our selection of the most popular winter sports you can practice in France with your roommates 🙂
#1 Sports for snow enthusiasts Skiing
Skiing is the most common winter sport in France. Downhill skiing means going down a hill or a mountain with a pair of skis on your feet! For the most adventurous, you can also try the "monoski". The monoski will challenge your balance while going downhill! The first one was built in the '60s and since then lots of people love to slide down with both feet on one ski. Some also suggest that the monoski is the snowboard's lost ancestor. FYI, the largest skiable domain in Europe is in France and it is called "the 3 valleys", situated in the Alps with more than 600 km of slopes – 330 slopes and 183 ski-lifts!
 
Snowboarding
Snowboarding is the second most popular winter sport in France. Same thing as skiing but on different equipment. Just like for mono-skiing, snowboarding means going downhill with both feet on the same board. However, body posture is very different from one to the other. So skiing or snowboarding? This is the eternal question amongst the snow enthusiasts. Better try both and then make a decision! 😉
 
Speed riding
For those who enjoy strong sensations, speed riding is a combo of two sports: skiing and paragliding. The concept is very simple, you go down a slope and alternate ski and paraglider! To get a better idea and be amazed about this incredible sport here you can find a trailer from the thrilling Red Bull documentary on speed riding made in Alaska: "The Unrideables: Alaska Range".
 
Ice skating

Ice skating is a popular sport in France. French people enjoy ice skating with friends and their families! The bright side of this sport is that you don't have to go to the mountains to practice it. Several indoor and outdoor-rinks are installed in most of the French cities, sometimes even face to the sea! The Europe biggest rink is the Grand Palais in Paris. With more than 2700 m² of ice and a magnificent decoration, this rink turns into a dancefloor by night and attracts on average more than 300 000 visitors during the Christmas holidays!

#2 Sports for hiking enthusiasts Snowshoeing
Snowshoeing is very appreciated by hikers during the winter time. Putting a pair of snowshoes on your feet will allow you to walk properly on the snow surface. This sport is perfect for those who are not keen on downhill sports or cannot practice them for some reasons. So, snowshoeing is the perfect alternative to spend a day outside in the mountains and catch some fresh air!
 
Sled dogs
In winter, nature and animal lovers enjoy hiking with sled dogs. This sport can be practiced with specialized equipment composed of three different parts: a sled, some dogs and a musher – the person that gives orders to the dogs and drives the sled. Anecdotally, the name of the musher comes from their way to order to the dogs to move ( "marche" in French) and became "mush" in English. And no, mushers and their packs cannot only be found in Lapland! You can practice this activity in different French regions such as the Jura.
 
Snowmobile
For those you enjoy speed and strong sensations, this is one of the most popular winter activities. The snowmobile is a tracked vehicle equipped with skis on the front in order to drive it easily down the slopes.

 
 
So now you know everything about the top 7 of the most popular winter sports in France! Now it is your turn. Enjoy the snow and give these sports a try!