A furnished and equipped flat-share in a historical monument!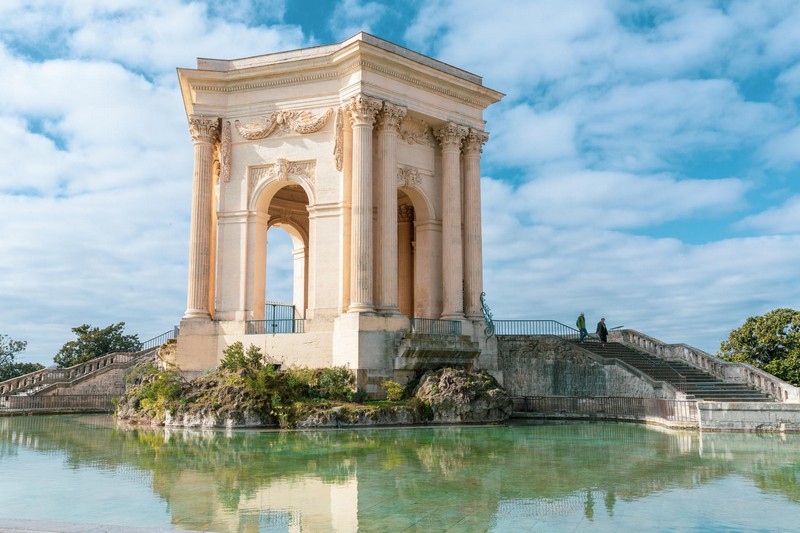 In Montpellier, we found and furnished some unique and historical buildings. If you like unconventional apartments with a unique architecture and decoration, you would definitely love this one which is very different from the classic apartments. Today, we present you a two-floored flatshare that will seduce even the most demanding ones. With its history and unique charm, this flatshare will certainly captivate your imagination.
First, a bit of history. The flat-share in Montpellier is located in an unique building which has been classified as "historical building of France" by the Minister of Culture. The building used to be the private mansion and workshop of Edouard Lefèvre, a decorator, sculptor and ornamentist who built it at the end of the XIX century (around 1880). He is also Marius Toudoire's stepfather – the architect who designed the Gare de Lyon in Paris.
---
An historical building
---
The facade #1
Before you even get to enter the building, the north facade will make you gasp. It consists of wonderful windows with baluster balconies. The facade is adorned with carved panels representing bucolic landscapes. We talk about an unconventional building and a real treat for the eyes!
The hall #2
In the main entrance hall, just below the staircase, observe also the painting representing a charming country scene. The wooden staircase is also adorned with a large stained window designed by Gustave Pierre Dagrant – a famous glass painter from the XIX century. How many of us can say to live in such a place?
---
Chez Nestor's flatshare in this building
---
The kitchen/living room #1
The apartment is modern and was entirely refurbished by our teams. The living room boasts an elegant wooden parquet and two large windows. The fitted kitchen is thus extremely bright and entirely equipped with dishwasher, oven, vitroceramic hotplates and a large fridge. This room is perfect for relaxing with your housemates!
Bathrooms and WC #2
The apartment boasts two spacious bathrooms and two separated WCs. This is a big plus for the apartment and adds a lot of comfort for you and your housemates. No more waiting for your turn in the morning!
The bedrooms #3
The bedrooms are simply breathtaking. Spacious and cosy, they boast high ceilings and wooden parquets. Find your peace in there, whether it be for studying or resting far from your housemates.
Take a look at this picture – nice isn't it? The decoration of this cosy bedroom will remind you of a noble castle from the XIX century! It is pretty unique!
All our flatshares can be booked directly from our website in less than 10 minutes. You will find all necessary information about our offers in Montpellier, Lille, Toulouse, Paris, Lyon, and soon, Marseille and Bordeaux.