Find easily a furnished flatshare in Montpellier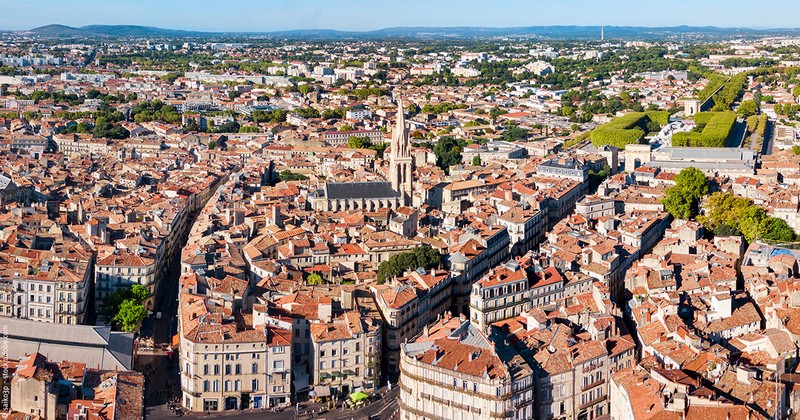 Montpellier, nicknamed "la surdouée" (meaning the gifted), is known to be one of the youngest cities in France. It would appear that one in five inhabitants is a student who comes from one of the four corners of the world.
This city of the South of France is lively from morning to night! Ideal place to party, go out with friends and just enjoy life!
You didn't know where to go to school or university? Wondering where to start your first job? So why not Montpellier? Enjoy the sun, the sea, a good atmosphere… while working!
You're probably thinking, "Why not?" but you have a lot of questions and constraints that are cooling you down as well. One question, which seems to be one of the most important, most certainly concerns housing. If the city is so enjoyable then finding a furnished flatshare must be a real headache!
NOT AT ALL! We have a very simple solution for you that takes into account the words: flatshare – furnished – downtown – Montpellier… This is what you are looking for? You've come to the right place! This rare pearl is called Chez Nestor.
Chez Nestor : furnished flatshares in Montpellier

Why does Chez Nestor seem to be so simple? Keep reading, you will understand very quickly!
Chez Nestor is the leader in furnished flatshares in France in several large cities: Lyon, Paris, Lille, Toulouse and… Montpellier! Its objective? Simplify access to shared accommodation as much as possible for students and young working people!
In Montpellier, over 130 rooms are available just for you!

#1 Furnished flatshares
All Chez Nestor apartments are furnished from A to Z. You don't need to take anything for your stay except your personal belongings! Any ideas?
In each room you will find: a double bed, a bedside table, a desk, a chair, storage furniture, lamps, curtains, a duvet, pillows, sheets for your first night…
In each kitchen you will find: chairs, tables, kitchen utensils (plates, cutlery, glasses, place mats…) etc…
In the common rooms: armchairs, tables, carpets…
On the balconies: tables and chairs are already there!

#2 Equipped flatshares
The apartments are furnished but not only, they are also equipped!
You will also find: dishwasher, washing machine, oven, microwave, toasters, instruments to clean (broom, mop…).

#3 Flatshares with everything included
Let's summarize: furnished and equipped housing, but what else?
Chez Nestor takes care of everything for you:
The opening of contracts: water, electricity, gas, wifi….
An after-sales service in case of leak, breakdown…
Co-ownership taxes
Tax on household waste
Home insurance
Assistance at your service available throughout your stay
APL-eligible flatshares!

You will have understood it well, from equipment to services everything is included with Chez Nestor !
What you need to remember: finding a furnished flatshare in Montpellier is rather easy!
Come visit our website and discover all our furnished flatshares in the centre of Montpellier, close to the Faculties. You may find your ideal room 🙂