Flatshares with individual leases in Montpellier!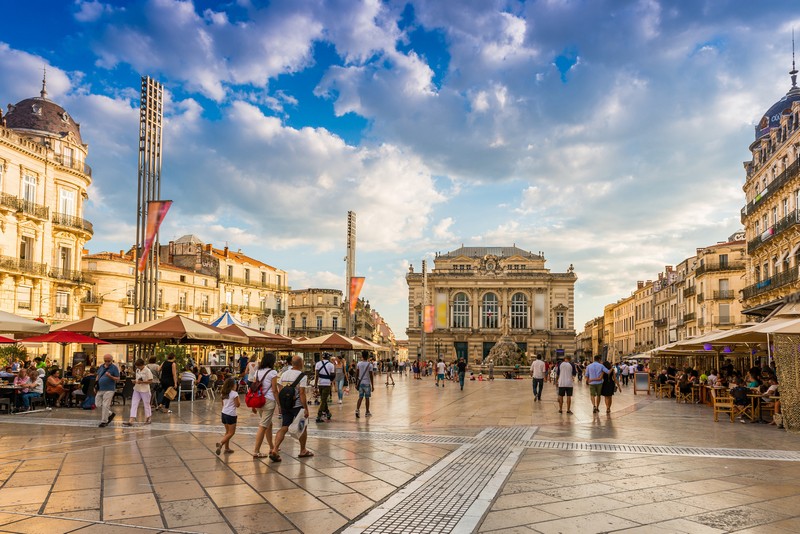 You come to live there for a while? Whether for your studies, for an internship, or for a job, you have made the right choice. Is your registration finalized? Have you signed your agreement or employment contract? All you needs now is to make your life there…and it starts with a place to live.
Ah… Montpellier, the gifted one! The charming city of the South of France with its medieval streets, its new districts, its large natural spaces, beaches a few kilometers away, and almost all year round under the sun… We love it!
You are young and you are in the south, not really wanting to be alone in front of your plate in the evening! You then opt for flatshare. Then there is doubt again and again. The flatshare yes, but if my roommate decides to get away while I'm here, it's a nightmare.
We can't argue with that. With a joint lease, if a roommate leaves, you have to hurry to find a replacement, or pay his share. In both cases, it's a headache: starting to actively search on platforms, social networks, spend "interviews" to be sure that he'll be on the same wavelength… or exceed your budget and restrict yourself. Anyway, we're not fans!
Do you only know the individual lease? One lease per person, everyone pays their share and is free to move in and out as they wish. You just think it only exists for the lucky ones? Declare yourself as such, you've come to the right place!
---
This rare pearl is called Chez Nestor!
---
Chez Nestor is the specialist in furnished and equipped flatshares with individual lease. Present in many cities in France: Lyon, Paris, Lille, Montpellier and Toulouse, its arrival in Madrid is imminent.
Its objective? Simplify access to housing for students and young workers as much as possible.
Its infallible weapon? An individual lease for optimal flexibility!
---
Chez Nestor : furnished and equipped flatshares
---
All Chez Nestor apartments are furnished, equipped, and decorated just for you! You'll find everything you need right down to the last detail!
+ Bed linen
+ Kitchen utensils
+ Dishwasher
+ Tableware
+ Washing machine
+ Decorative objects
---
Chez Nestor: flasthares all included
---
What does that mean? If there is already furniture, equipment, and decoration what else can there be?
By living in a Chez Nestor apartment, it's really no worries since you have nothing to do except pay your rent each month.
You have:
The opening of contracts that is made for you
A leak? A breakdown? Something wrong with the apartment? A team arrives in less than 48 hours and freely just for you!
You have a question? Chez Nestor, always there to answer you!
Home insurance? Chez Nestor's doing it!
The tax on household waste? Condominium charges? It's Chez Nestor!
The PLA? Of course you do!
To learn more, visit our website, you will not be disappointed.
---
Chez Nestor's must: an individual lease!
---
A big flatshare problem, the collective lease! Chez Nestor solves it perfectly by offering an individual lease for each of its rooms. You are the sole owner of your contract, no need to share it.
You want to change accommodation? Possible with an individual lease!
Your contract changes and you have to move? Possible with an individual lease!
You have to move? Possible with an individual lease!
But especially possible without impacting your roommates.
For your flatshare in Montpellier, you no longer have to worry. Chez Nestor is here to offer you superb room to share with individual leases.
You are interested in the concept but not in Montpellier? No worries, Chez Nestor is present in the biggest French cities: Lyon, Paris, Lille, Toulouse, Marseille, Bordeaux, but also in Madrid. Discover all our rooms on our website.