Housing insurance: essential but often forgotten!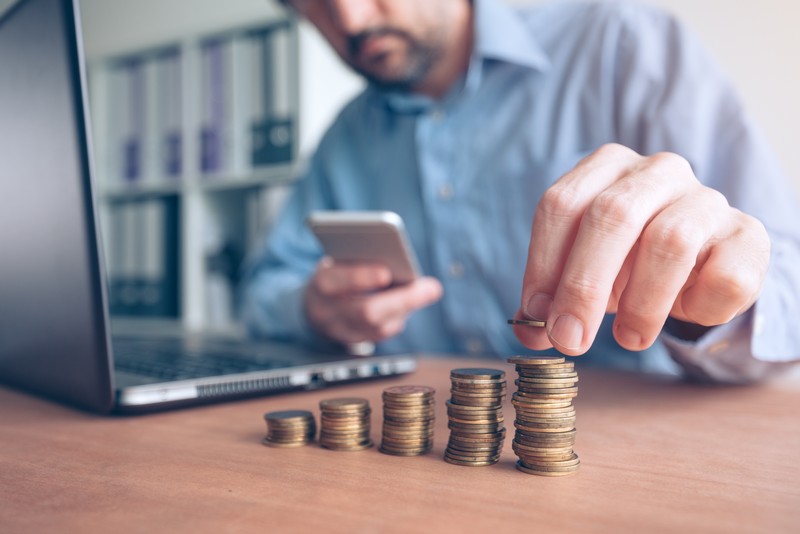 Are you looking for a flatshare? Obviously, conscientious as you are, you list the necessary documents, and obligations, for the rental of a property. But are you sure you think of everything? The ID, the guarantor, the lease, the rent, the charges, the deposit… So far, we agree! However, a room is often well set aside, despite its undisputed importance and its important coverage: comprehensive home insurance! What exactly does it represent? What does it cover? Is it mandatory? How do I get it? How much does it cost? Chez Nestor, specialist in turnkey flatshare, tells you everything about housing insurance.
---
FAQ : What's the housing insurance ?
---
What exactly does housing insurance represent?
Called multi-risk home insurance, this insurance allows the owner or the TENANT to insure his home against the risks that may arise within his property. Indeed, it should not be forgotten that the tenant has insurance obligations to rent a dwelling.
Home insurance can also be taken out by co-ownership.
What does housing insurance cover?
Housing insurance includes:
Guarantees covering the housing and the goods present in it;
The civil liability of the occupants, covering damage caused to a third party;
Guarantees against the risks of natural disasters ;
Cover against risks such as water damage or fire;
Guarantees against burglary;
Guarantees against terrorist attacks and acts.
Is housing insurance mandatory?
In most articles or sources you will read for information, you will notice that comprehensive home insurance is said to be compulsory for a tenant "for any damage caused to the landlord during the rental period". However, when we look further into the issue, we notice that this insurance is not mandatory for the rental of furnished housing. But, it is strongly recommended.
Indeed, if ever, the tenant commits a damage within the housing which he occupies or with others, he will obviously be considered as responsible. His liability obliges him to bear the costs of repairing the damage himself. These costs are in line with the damage done; but they can quickly become significant, especially when you are a student or young worker.
Note that, even if optional, in the case of a furnished rental, the owner can include in the contract a clause obliging the tenant to have insurance.
How to obtain housing insurance?
First, to take out comprehensive home insurance as a tenant, you can either go to an insurance company and establish the contract with an insurer (who will then become your insurer), or you can do it online. Then, a French procedure is started: long and full of paperwork!
You must provide :
A RIB;
Copy of the lease contract, proof of the last six months;
For foreigners: the residence permit;
Information about your accommodation;
Information about your property;
Your insurer will then have to inform you and give you a certain number of documents;
The contract to sign;
General conditions;
Special conditions;
Your personal information.
Be careful! Don't forget to ask him for your insurance certificate which may be requested by the owner.
How much housing insurance costs?
You obviously know that YES! Household insurance has its price. It varies according to the region, the size of the apartment, and your insurance organization.
However, for an average price, it takes about :
250€/year for Lyon
230€/year for Lille
300€/year for Paris
210€/year for Toulouse
220€/year for Montpellier
In short, you will have understood it, the multi-risk home insurance is really to take into account as a tenant / roommate ! However, the steps to take and the price to pay represent more administrative papers, and less money!
To avoid this time-consuming, redundant, boring work… We have found a solution for you!
---
Chez Nestor: Furnished flatsahres with housing insurance !
---
Chez Nestor offers furnished, equipped and refurbished apartments in the city centres of major French cities. It is the leader in furnished flat sharing in France!
As a French specialist in flat-share, it does not neglect any detail. Indeed, it includes, for each room reservation, a certain number of services at the disposal of tenants.
Wifi;
Electricity, Water, Gas;
Free after-sales service;
Co-ownership taxes;
Taxes on household waste;
Assistance available throughout the stay;
Furniture;
Equipment ;
and… HOUSEHOLD INSURANCE!
Multi-risk home insurance is included in the services offered. In short, you just have to book the room of your dreams, and you have nothing more to do, everything is included! No paperwork, no unnecessary travel… Chez Nestor's team takes care of everything!
It is now possible to rent a furnished room in a shared flat, without risk, with household insurance, and without having to take the steps to subscribe at it.
No more incessant administrative procedures, Chez Nestor takes care of everything: internet, home insurance, water, electricity and gas bills… We are doing everything in our power to improve the arrival conditions of our tenants!